Q&A with cartoonist Meg O'Shea
Q&A with cartoonist Meg O'Shea
Written by

Samantha van Egmond

Date

Thu, 09 Dec 2021
We spoke to Meg O'Shea, one of the artists featured in our Behind the Lines 2021 exhibition
We spoke to Meg O'Shea, one of the artists featured in our Behind the Lines 2021 exhibition, about her journey to becoming a cartoonist, the themes and processes of her work, and how an increase in self-publishing has helped cartooning and artistic expression contribute to the rise of emerging voices.
How would you describe your craft and approach to creating cartoons?
My approach to cartooning and comic making varies a lot. Though the majority of my work is autobiographical, with a focus on my status as an adoptee and adoption-related issues, I'll also make work on other topics I feel I want to discuss with, or make known to others.
Sometimes this might mean spending days digging through articles and historical photographs to find a visual reference, or other times it'll just be a fanciful depiction of a small, everyday thing quickly pencilled and inked with a felt tip on printer paper hours after it happens.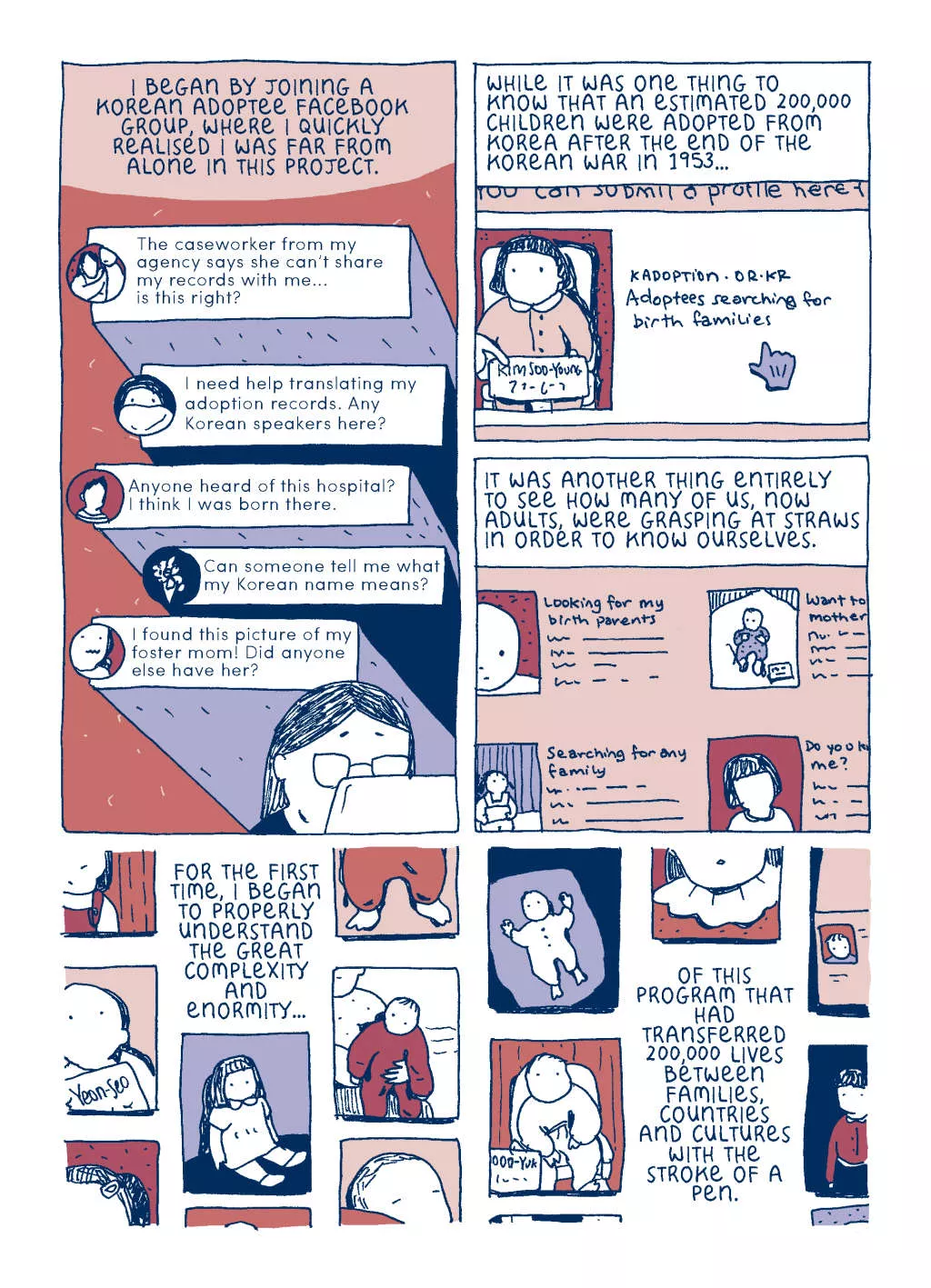 Excerpt of Paper Fictions, Social Realities by Meg O'Shea, published in The Nib Magazine #9.
---
How did you come to be a cartoonist? 
I have always felt a need to make things, but after doing a sculpture degree straight out of high school I found myself frustrated. Studying had left me with a creative practice that was hard to maintain without a workshop of tools, a visual language only legible to a limited range of people, and a nagging feeling of dishonesty when it came to making work about subjects important to me.
In an attempt to find another means of communicating I decided to study animation, and as part of that had to do a one-semester class on comics taught by prominent Australian comics magician Pat Grant. That class introduced me to the inner workings of a medium that was opposite to what I'd been taught previously. With just a pen and paper, I could convey complex things with an accessible, and often deceptively unassuming clarity. I haven't looked back since. 
Why did you choose political commentary? What do you love about it? 
I'm not sure that I really chose political commentary to be honest! Maybe I more ended up here by chance. I'm often motivated to make work based on strong feelings, and these feelings are frequently spurred by political issues. So commentary has come about as a side effect of that. 
When that sort of work is most satisfying for me, is when people tell me they understand and empathise with the things I've chosen to discuss. Particularly when they tell me I've made them aware of something they didn't know of previously. This is both heartening as a creator, and a wonderful way to build a sense of mutual understanding and connection with others.
Where do you see the industry going? 
For the more traditional formats of political cartooning – single image, or a few panels in length – I suppose the same way as media platforms. Increasingly digital. There's a lot been said about how this kind of short-form drawn commentary is facing increased competition from things such as memes in the image-saturated online space, but I feel there will always be a place for work in which you can see an individual creator's hand, as an expression of a specific person's perspective.
As well as this, one upside of this transition to digital is that Australian artists' work, and so Australian issues, can be increasingly accessed by a global audience, and become part of international dialogues. On the longer-format side of things, there also seems to be a growing demand for and receptiveness to a wide variety of stories and perspectives. So I suppose we should expect to see a fuller gamut of experiences on bookshelves.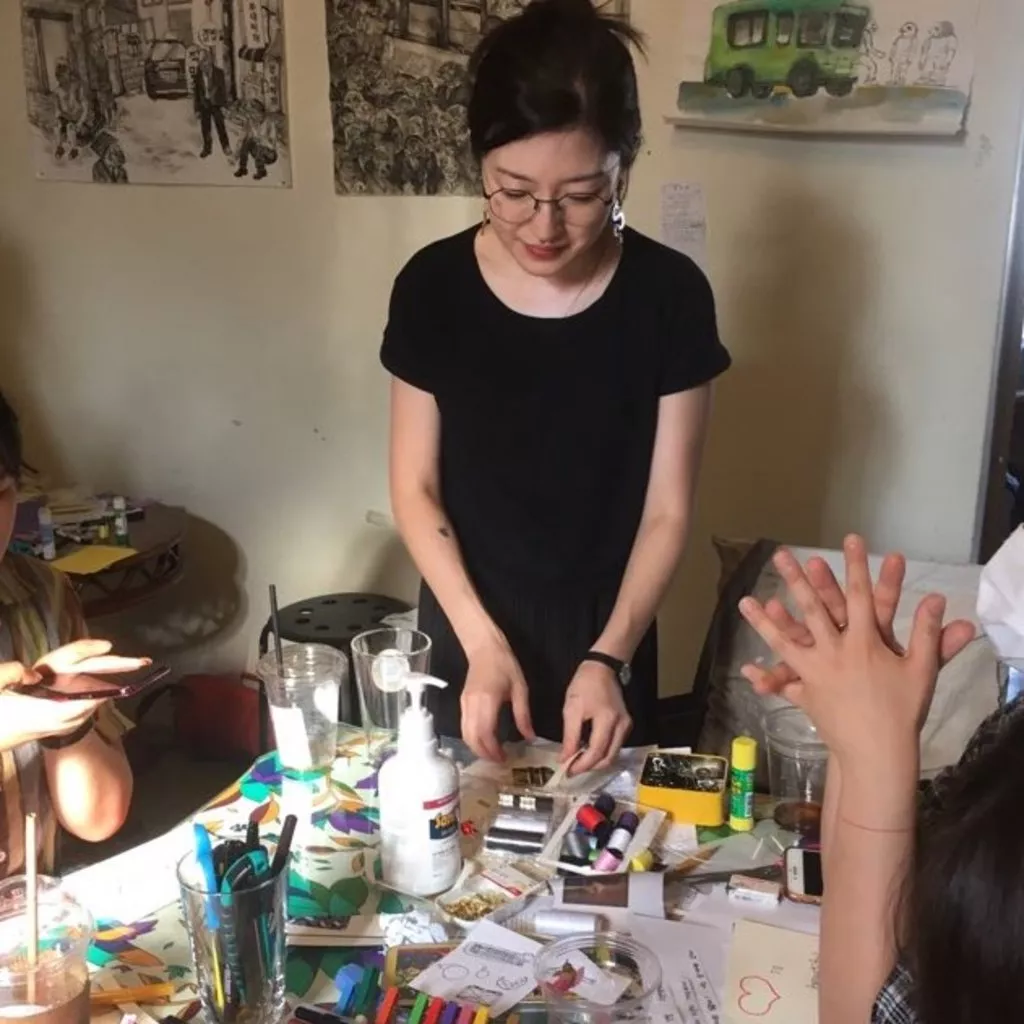 How do you think cartooning and artistic expression contribute to the rise of emerging voices?
As I touched on above, cartooning is a highly accessible medium for both creators and audiences, but I think another big factor that has contributed to it elevating previously overlooked voices is the number of ways it can be published and distributed. There's a long culture of self-publishing cartooning work as zines, but now platforms such as Instagram also allow endless numbers of new makers to bypass social structures and material, or even geographical, limitations that may have previously excluded them.
What moments in the year have stood out to you that you felt you should provide commentary on? 
Honestly, this year's been a bit of an exhausting blur, as I imagine it has been for many, with COVID continuing to dominate headlines. I guess being from Sydney, one thing that stands out is the utilisation of the police and military to enforce health restrictions in July, with the harshest of these restrictions reserved for "LGAs of concern". These LGAs are some of the most ethnically diverse and socio-economically disadvantaged parts of the metropolitan area, and include districts that had suffered from historic underfunding of public health infrastructure.
As such, it seemed that in the absence of adequate health services, or a working health relationship with the community, the government had sent in the army. In my work this turned into a depiction of a phone call I'd had with an aunty living in an "LGA of concern", where she expressed her worry about the situation – an experience of lockdown that stood in vast contrast to mine in Sydney's inner west. 
 What is your advice for other artists? 
If there's something important to you, make work about it. I'd like to read it.
Behind the Lines 2021 is open from 14th December.