From the blog
Five favourite things
'I couldn't possibly!' This was the general response when I asked the curators of our new exhibition Finders Keepers to pick their favourite object. The exhibition is a peek into the personal collection of five fascinating collectors. Diverse, rich and often surprising, these collections are brimming with stories. It is no wonder the curators had a hard time choosing. Nonetheless, I persevered! Here are their answers.
Libby
This is very difficult! The Neville Bonner collection is quite eclectic and full of items reflecting his work and his attachment to his family.

Pushed to nominate one item I choose Neville's wallet, containing a tattered and much loved photo of he and his second wife Heather. This everyday item, showing signs of frequent use, could belong to any of us with its poignant reminder of family and home on display. To me it speaks to his devotion to Heather, and to his family more generally, and it is a privilege to be able to share it with visitors in Finders Keepers. 
Campbell
Picking one object from the Anne Picot collection of protest badges and t-shirts is tough.  

If I had to choose one single piece, I would choose this 'Fight the Flights' T-shirt. I love the clever design, in which all the neighbourhoods of Sydney affected by the third proposed Sydney Airport runway are shown. I was in Marrickville recently and saw a plane flying directly overhead. I thought of this shirt. There really are a lot of flights going over!
David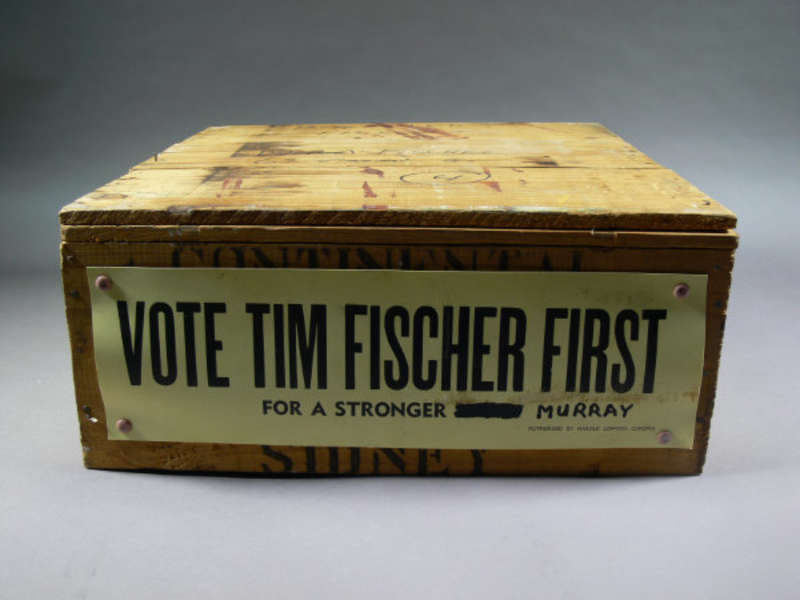 While I find myself pulled towards Tim Fischer's tie collection, such as the blue paisley tie with the Australia motif or the one with sheep heads, my favourite object is the wooden box Tim used as a soapbox. 

I love its rustic makeshift look. It seems perfectly matched to Tim's character and grassroots political style. I can see him standing on it campaigning. The soapbox gave Tim a slightly off-centre, but authentic appeal, that drew his constituency to him.
Kate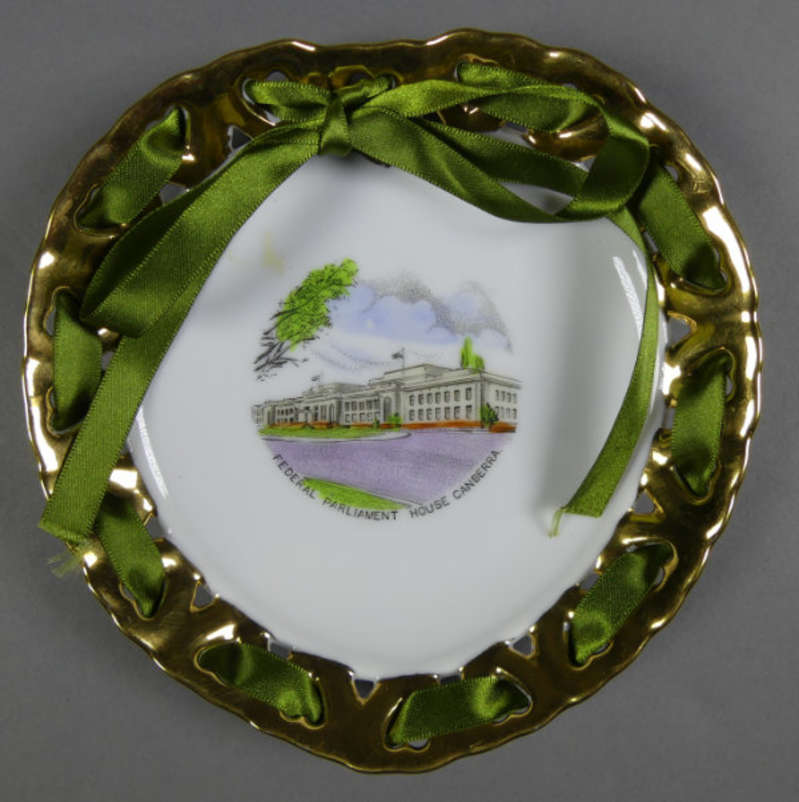 I took great delight in exploring Kay Paterson's collection of souvenir china ware. Selecting 111 objects from a collection of over 300 was difficult enough but narrowing it down to one favourite is close to mission impossible. 

Undaunted, I nominate a heart-shaped Westminster sweet dish as my favourite. The familiar view of Parliament House is both tranquil and authoritative and the building is beautifully offset by a curiously mauve roadway. A green satin ribbon threaded through heart-shaped holes in the heavily gilded edge echoes the grass and trees in the design. Imagine washing it up. Just for its sheer impracticality alone it is my standout piece. 
Kate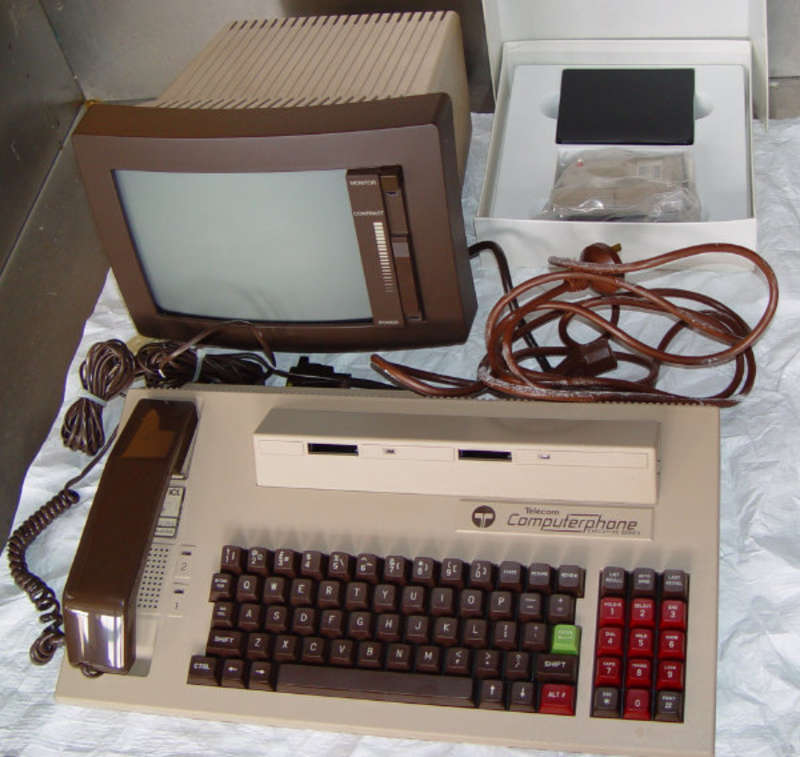 I thoroughly enjoyed researching Neil Baker's collection of 62 telephones that he donated to the museum in 2006. Each piece of vintage tech told a story of changing office communications in Old Parliament House in the second half of the 20th century. 

When presented with the challenge of picking a fave, however, I can't go past the Computerphone manufactured by Telecom and used by former Minister for Science, Barry Jones. Dating from 1984, this ambitious hybrid of computer and telephone boasted a suite of features – telephone with loudspeaker and answering service, four-colour monitor, BASIC programming, a calculator, custom software (Quill word processing, Abacus spreadsheet and Easel business graphics) and the Viatel service (the 'internet before the internet'). Not surprisingly, it came with no less than seven manuals! Such a futuristic and ambitious vision from Telecom.
---
You can view all these pieces and many more in our current exhibition Finders Keepers: Collectors and Their Stories.
Have you visited the exhibition? We'd love to hear from you – what was your favourite object?