From the blog
Knitters and crocheters make history and warm hearts during a cold Canberra winter
Inspired by the knitting ban once in force in the chambers and galleries at Old Parliament House, the Canberra Knitters and Crocheters group joined with MoAD to mark the World Wide Knit in Public Day (WWKPD), the largest event for knitters to celebrate their craft in communities around the world.
Within and above the House of Representatives and the Senate, rules applied during parliamentary proceedings.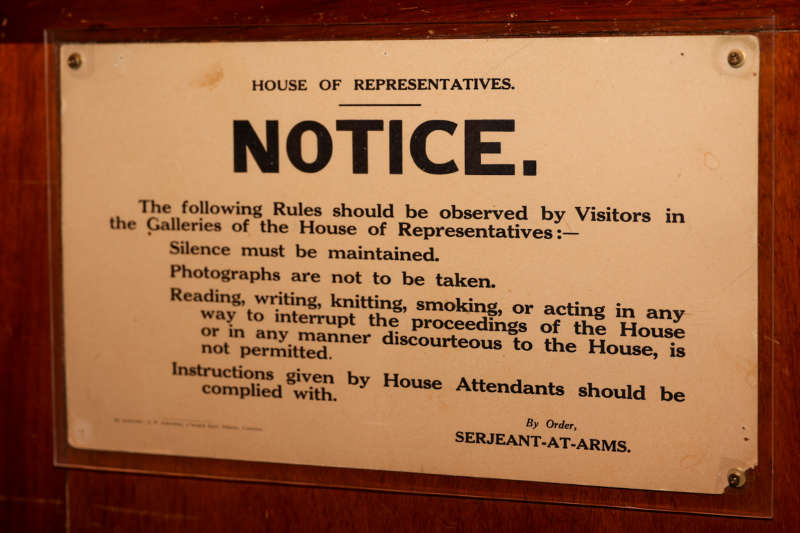 During a museum tour, a member of the Canberra Knitters and Crocheters group became aware of the no knitting rule and from there plans evolved to hold a special community event in the House of Representatives Chamber on WWKPD. With the knitters in government, the crocheters in opposition and a significant number of cross-benchers, the chamber heard how museum staff had stitched together the origins of the no knitting rule by poring over the House of Representatives Practice and newspaper accounts from the early years of the Federal Parliament sitting in Canberra.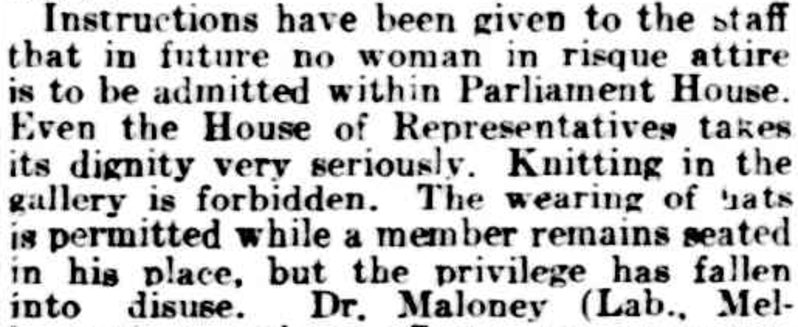 Individual members then took the floor to outline their cases for the benefits of knitting and crocheting with, and for, others. Some members of the group support various charities including the Red Cross Trauma Teddies and Wrap with Love. Members enjoyed seeing clips showing many more examples of how knitting and crocheting is being used to promote social inclusion and wellbeing around the world from the Amazon jungle to displaced persons camps in Japan.
MoAD Manager of Museum Experience Toni Dam said, 'The knitters and crocheters relished the opportunity to make history in the House of Representatives Chamber and it was a fitting opportunity to share information about the many ways you can be an active citizen and use your crafting skills for the benefit of others within your community and beyond.'