From the blog
Making a Mystery: Celebrating the 50th anniversary of the Moon landing
The Moon landing is one of those events that people remember with stark clarity: where they were, what they were doing, waiting with bated breath as they watched Neil Armstrong accomplish the impossible. And for those of us not around at the time, the story sparks our imagination.
 We wanted our tour to be able to capture some of that fascination, for our visitors to experience something truly unique and feel a sense of connection to the events. Part of creating that wonder comes from taking visitors behind the scenes to see parts of our Museum and collection that aren't normally accessible to the public.
---
The space race
Way back in February 2019, our intrepid Museum Experience Team approached the Heritage and Collections Team to help develop an exciting new Mystery Tour. They were hoping to feature some collection objects that had never been displayed before and find a secret spot to display them. I was given the mission of making that happen.
 This may sound like a straightforward task, but nothing is quite what it seems in a heritage building as unique as Old Parliament House. 
 The first step was assessing the objects. That meant locating them in our collection store, taking note of their condition, and organising a viewing for the tour directors to give their final approvals. Now, I'm not at liberty to discuss what exactly these objects are, but I can reveal there is a hidden clue in the photo of our object store. If you spot it, let me know in the comments!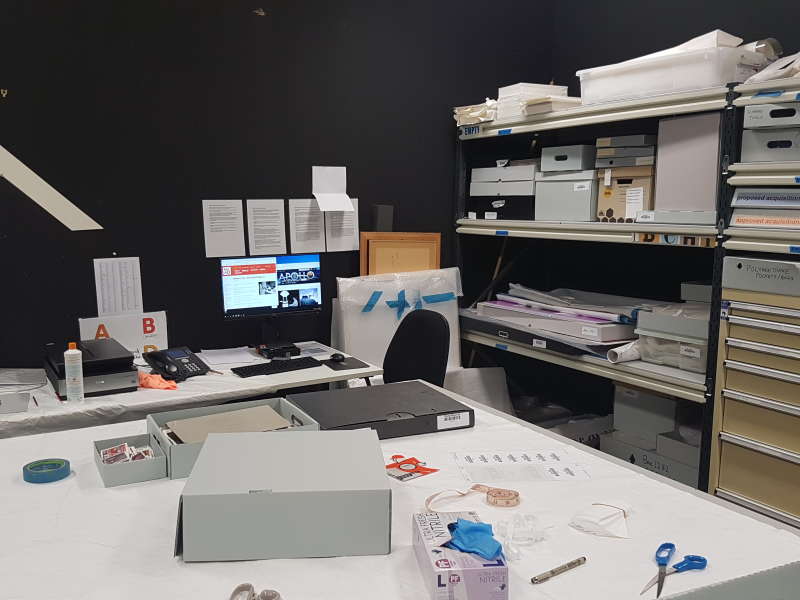 After assessing our objects, the next step was deciding how to display them. It's not as simple as just laying them out on a table or tucking them away in a drawer, ready to be whipped out at a moment's notice. Collection objects need to be handled and stored with care so that they stay in good condition for many years to come. 
We need to store collection objects in places that are secure, environmentally stable, safe from damage, and, in this instance, all of the above plus easily accessible to tour groups! Luckily, the Museum Experience Team already had a place in mind: the Clerk of the Senate's office.
 Over the years Old Parliament House has played host to a number of film crews, and the Clerk of the Senate's Office is no exception. This room features prominently in a film called The Dish (2000), which was especially appropriate for the items going on display… but you'll have to go on the tour to see why.
 Everything was going to plan: the objects were perfect, the room told a story, but there was just one problem… There was nowhere to secure the objects in the open office!


 Houston, we have a problem
 While there was nowhere secure to display the objects in the office itself, the Clerk of the Senate was important enough to warrant his own ensuite bathroom, safe and sound behind a locked door.
 It looked like our display plans may be saved, but it would take a little creativity to pull it off. To use the ensuite, we needed to find a way to create an even surface to display our objects on and seal in the sink to keep the objects safe from water. It would also have to be reversible because we'd need to restore the ensuite to its original state once the tour was over. But where could we find something like that?
 For a moment it seemed as though our mission could end in failure before it had even taken off. Luckily, we're a pretty resourceful bunch at the Museum of Australian Democracy. All we needed to do was think inside the box.

One small step for collections management, one giant leap for museumkind 
 What if that was the answer to our problem, to build a removable box that could fit over the sink? Could it really be that easy?  After consulting with our Exhibitions Team, it turned out that yes, it could be that easy. Even better, we could build it out of recycled materials left over from other exhibition builds, making it safe for the building and collection as well as better for the environment! We also waterproofed the interior of the sink cover so that in the unlikely event there was any unexpected water, our objects would have an additional layer of protection.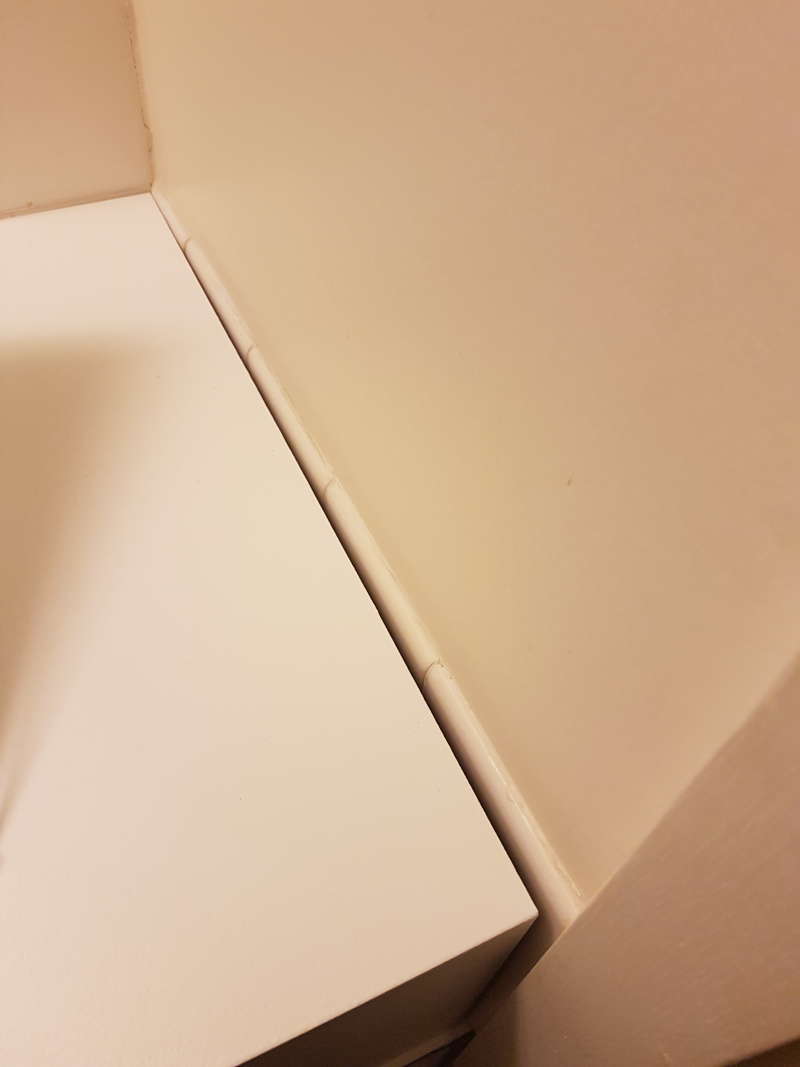 The Eagle has landed
 With the sink cover in place, all that was left to do was mount and position the objects so that visitors on the tour can admire all their little details that help tell the rich story of Australia's role in space exploration and the historic first Moon landing. 
Mystery Tour Mission Status: Success