From the blog
A personal reflection on MediaMe
At the Museum of Australia Democracy we take young Australian's voices seriously. After all, they are the decision-makers, change-makers and voters of the future. In November we were proud to be a contributor and partner with Crinkling News, Facebook, Google News Lab, Western Sydney University and Queensland University of Technology to deliver MediaMe, the first ever national conference on young people's media literacy. Oisin Taifernopoulos, one the Media Literacy Leaders, reflects on the conference and why it is important that this issue be part of the national conversation.
---
Butterflies seemed to be a common feeling today. I had them, my mum had them, and 34 other kids seemed to have them. Why? Because today we were all awkwardly shuffling around trying to get in a good position for a photo.
It started when I was junior editor of the Crinkling News, and I was skyping with Saffron Howden, the editor of Crinkling News, Australia's only national newspaper for kids. We were talking about an upcoming event, MediaMe, the first ever media literacy conference for young people. Saffron must have really wanted me to smile, because she said "we think you'd really make a great Media Literacy Leader, want to come to Sydney to meet up with some other kids who are interested in the news? We would really like you to come!" It took me a second to digest what Saffron had told me.  Then I realised I wasn't actually dreaming so I said, shocked "I'll see um… err… see what my mum thinks, I'll uh… be back in five."
My Mum said yes to Saffron's request, Saffron booked our flights to Sydney, me and Mum went to Sydney and the next day I was walking through the door of a place called BlueChilli where the MediaMe conference would be held.
That takes us to where every MediaMe leader was awkwardly scramming together for a photo that Saffron had asked for. But while squishing up, I got to meet some new people like Sebastian, Solli, Spike, Matisse and Zel.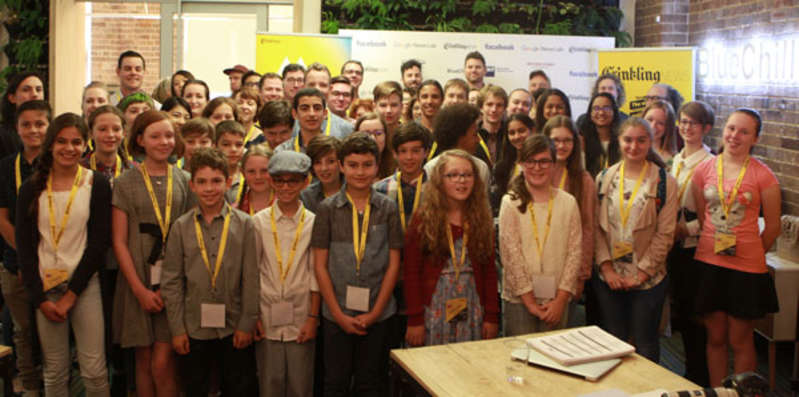 That was only the start. After the photo, Nathan Bazley, the host of ABC's Behind the News officially opened MediaMe. Then we split into six groups focusing on different parts of the news. I was in the 'media in society' group where we talked about the civic role of the media in our society. In my group were six young media literacy leaders and four adult experts.
We identified three key ideas, each with a problem and a solution. Then we had some presentations from Maya Sathi, BtN's rookie reporter for the 2016 federal election; Diya Mehta Crinkling News's junior reporter and News Corp's Caleb Bond who was the youngest person in Australia ever to write for an adult newspaper. We presented our points along with the other groups. Finn and Diya presented ours. Saffron was taking notes the whole time, we soon realised why; she took notes so she could include them in the final Media Literacy Action Plan. We added a couple of extra things and it was done! Solli Raphael, the 2017 Champion of the Australian Poetry Slam, delivered two of the most game changing poems I had ever heard. I had a huge smile. I didn't want to leave but soon I'd be smiling even more.
The next day we went to the Museum of Contemporary Art for the official handing over of the Action Plan, a debate on whether the news is not for kids and the conference closing ceremony. Saffron pulled me aside and told me that Matisse and I would be handing over the Action Plan to Megan Mitchell, the National Children's Commissioner and Senator SamDastyari, Chair of the Select Committee on the Future of Public Interest Journalism, after the debate, which was broadcast live on Facebook.
It was a huge honour and I couldn't wait! Matisse and I eagerly waited side stage for the debate to end. As Saffron congratulated both sides we walked closer and closer to the stage. My feet hit the stage floor and my mind kept on telling me "don't trip! don't trip!" I handed the action plan to Megan Mitchell. Matisse and I waved and walked off stage. It was a great feeling, everyone should have a chance to do something equally exciting. Saffron congratulated everyone and told us we were going on a "cruise." The "cruise" was actually a heart pounding jet boat ride. It was the most exciting thing I have ever done!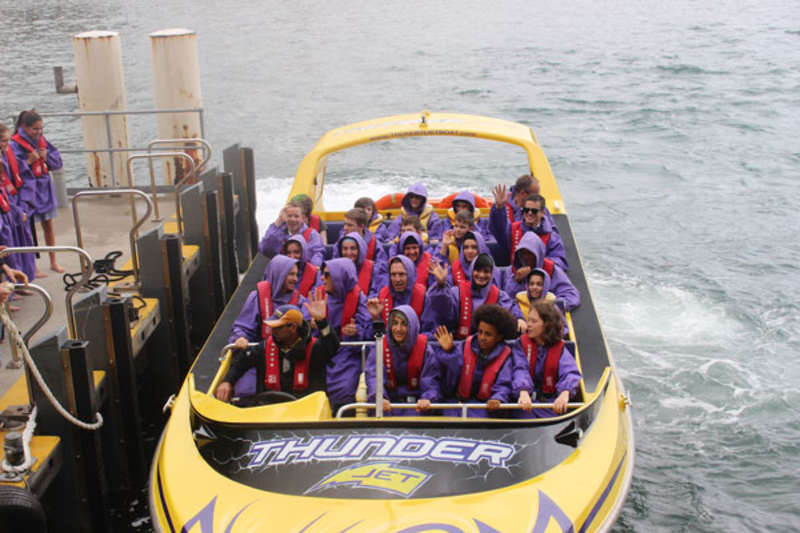 After that it was a big email trade and some sad goodbyes.
Everybody agreed it was the best weekend ever because media literacy is important for kids as it lets them develop their own opinions on different topics.