From the blog
The Director's pick: Finders Keepers Collectors and their Stories
MoAD Director Daryl Karp picks her favourite objects from the Finders Keepers: Collectors and their Stories and tells us why.
The Neville Bonner Collection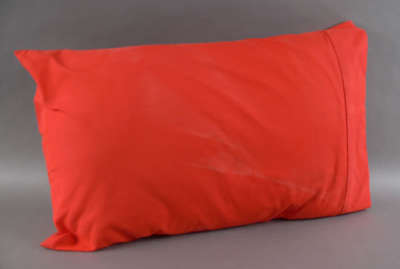 My favourite piece from the collection of the first Indigenous federal parliamentarian is a single pillow. Pillows were issued to Senators in recognition of the long hours and late night sittings required. To me it symbolises the personal sacrifice, and possible loneliness, of being a parliamentarian. Especially, in the case of Neville Bonner. In a documentary filmed in 1992, he said, that although he was 'treated like an equal on the floor of the chamber … but there … was never one night when anyone said, "Hey, let's go out tonight" '.
---
The Anne Picot Collection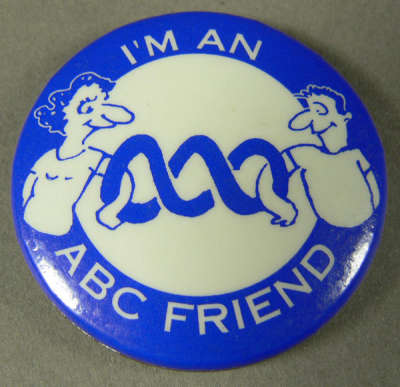 I began my career at the ABC so naturally I found myself drawn to the 'I am an ABC Friend' badge in the collection of activist Anne Picot. The idea of the community standing up for the national broadcaster, illustrated by the individuals hooking elbows with the iconic ABC logo, is profound. This simple badge embodies the importance of protest in raising public awareness about issues and reminds me of one of the most important aspects of our democracy – the right to civic engagement and freedom of expression.
---
The Tim Fischer Collection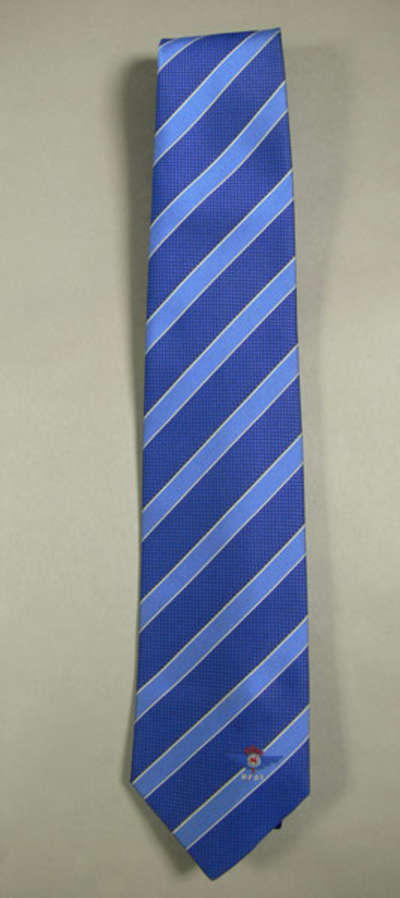 I own pieces of jewellery that mark personal milestones. Former Nationals Leader and deputy Prime Minister Tim Fischer marked his with ties. Lots of ties. My favourite is the blue-stripped Royal Flying Doctor Service tie he wore when delivering his maiden speech in the House of Representatives on 26 February 1985.
I love this piece because it marks a personal and career milestone and the beginning of his influence in the federal political sphere. It is also from an era before 'blue ties' and image-makers and Tim's originality in selecting his ties to communicate his causes and interests.
---
The Kay Patterson Collection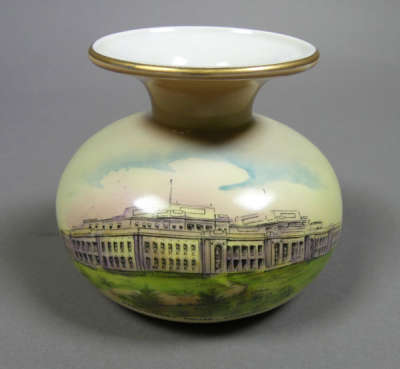 Most collections begin with a solitary first piece and my favourite in former Senator Kay Patterson's collection of Parliament House souvenirs is exactly that - her first piece. A wonderfully rounded and warm-toned Shelley vase, it was given to her by her soul mate, Eric Glasgow. This vase reminds me that the first piece in a collection can mark the beginning of a collecting journey; a journey which can have surprising results. Kay explained to me that she displayed her growing collection in her office in Australian Parliament House. The sheer beauty of the souvenirs had an almost magical effect on visitors arriving for potentially fraught meetings.
---
The Neil Baker Collection
The range of Parliament House telephones in former technician Neil Baker's collection is extensive. The one I can't go past is former Prime Minister Malcolm Fraser's futuristic Deltaphone with accompanying direct line panel that nestled in his desk drawer. The idea that you would open your drawer to direct dial is just amazing. It shows how far technology had come. The direct line buttons include the names of members of his fifth Ministry and you can just imagine the button marked 'PM' lighting up on their phones when Fraser called. As Neil Baker remarked, it was like a direct line from God.
---
You can view all of these pieces and more in Finders Keepers: Collectors and their Stories.