From the blog
The rise of bee activism – how these humble insects have inspired a mass movement
In recent years, concern for the health of honeybees has sparked a rise in bee activism, which is seeing everyone from Instagram and TikTok influencers to Angelina Jolie – via a bee-covered portrait for National Geographic ­– shine a spotlight on the challenges facing the world's bee population. Film makers are highlighting the impacts of modern agricultural practices, artists have painted large-scale murals to ignite conversation around colony collapse, and a tide of books championing natural and organic methods of farming and pest management is stirring a growing interest in backyard beekeeping and chemical-free gardening.
On a local level, beekeeping clubs, businesses and individuals are working with council, schools, and conservation groups in an effort to drive the same message – if we take care of bees, they will take care of us. "It's really about getting people to understand the deeper connection between insects and our survival, particularly pollinators like bees," says Cormac Farrell, Head Beekeeper at Parliament House. "Raising awareness of how critical these pollinators are for our food supply instantly makes people care, because they realise there's a clear and definite tie-in with our very survival."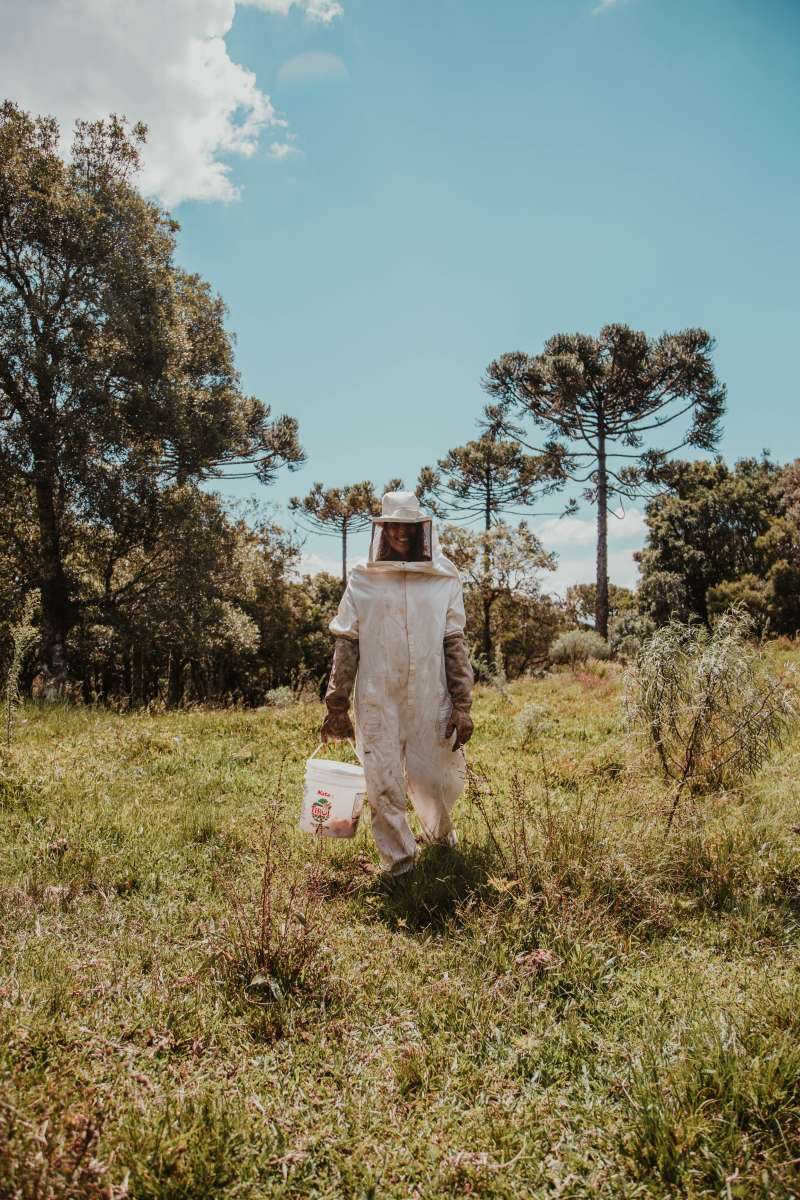 While much of today's bee activism centres on protesting actions that negatively impact bees, it's not all about fighting the threats. Julie Armstrong, an educator, "voice for the bees", and founder of Canberra-based ACT For Bees, says taking a more positive approach has helped her to raise awareness and boost morale as a bee activist. "It got a bit depressing talking about pesticides and how bad they were, so we decided to focus instead on what we can do rather than what we can't do," says Julie.
Julie founded ACT For Bees in 2014 after returning from a trip to Europe, where she noticed a lot of conversation around colony collapse and the banning of neonicotinoids. "There were really huge changes going on there, so when I came back to Australia I started thinking a lot about what is happening to bees," she says.
Despite having no experience with beekeeping, her work as a teacher and a love of nature ignited her passion to affect change. "We're not scientists or ecologists, we're educators," says Julie. "But we really felt that we – and anyone else – could make a difference."
When she began working with students on bee education in 2015, Julie noticed there was very little in the school curriculum teaching children about the relationship between pollination and food. "I knew this was a very important piece that was missing, especially at a time when issues around bees were starting to become widely discussed in Australia," says Julie. As a result, ACT For Bees created "Love Food? Love Bees!" as part of the Year 5-6 national curriculum, an integrated unit that encourages an understanding of the role of bees in the ecosystem.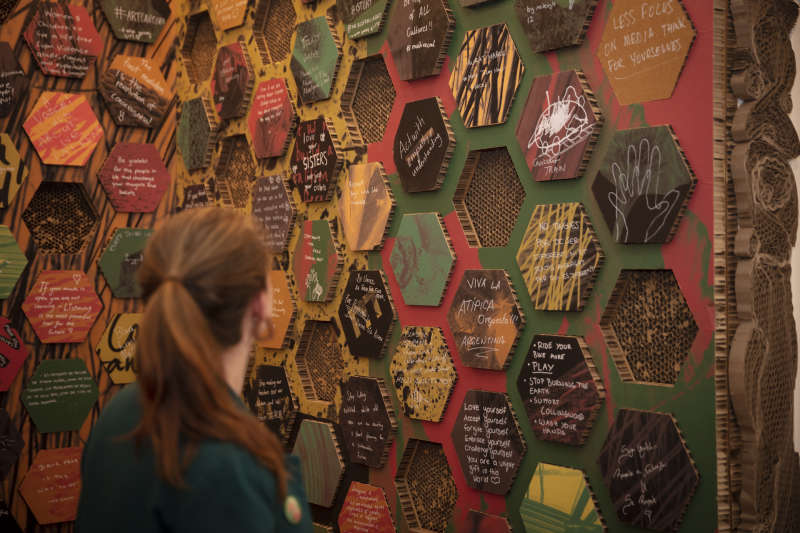 In 2019, ACT for Bees submitted a proposal to the ACT Governments Nature in Our City Grants, which aims to fund community projects delivering positive environmental outcomes. The government adopted ACT for Bees' additions in their review of the ACT Government MIS25 Urban Landscape Planting List, highlighting the importance of planting for year-round flowering for pollinators. 
Julie says being a bee activist – or a "bee guardian" – is common sense, and believes through collaboration and collective action there is potential to create a movement that says, 'We can do this!'. "It's an antidote to all the bad news, which can make us feel overwhelmed and disempowered," says Julie. "People need to know that what they do can make a difference – by using their voice, amplifying the good news, and sharing the amazing things people are doing in the community."