From the blog
Changing the world, one suburb at a time
Due to the current smoky conditions, this event planned for Sunday 12 Jan has been postponed.

We will provide an update on this event as soon as conditions return to normal, and enquiries can be directed to reception@moadoph.gov.au
'We want people to leave the UPrising … ready to kick-start change in their own community…'
Do you ever feel like you're ready to change the world and make a difference, but you just have no idea where to start?

In January 2020,  we're holding a special event for people just like you – it's called the UPrising festival. We'll be filling our courtyards with people who are making a difference in their corners of the world, and you're invited to join them (we'll also have music and craft and plenty of coffee)!

One of our UPrisers is Sue White, President and co-founder of the Scullin Community Group and super inspiring human being. She spoke to us about why she's excited to be part of the UPrising and gave us a 3 point plan for making a change in your community...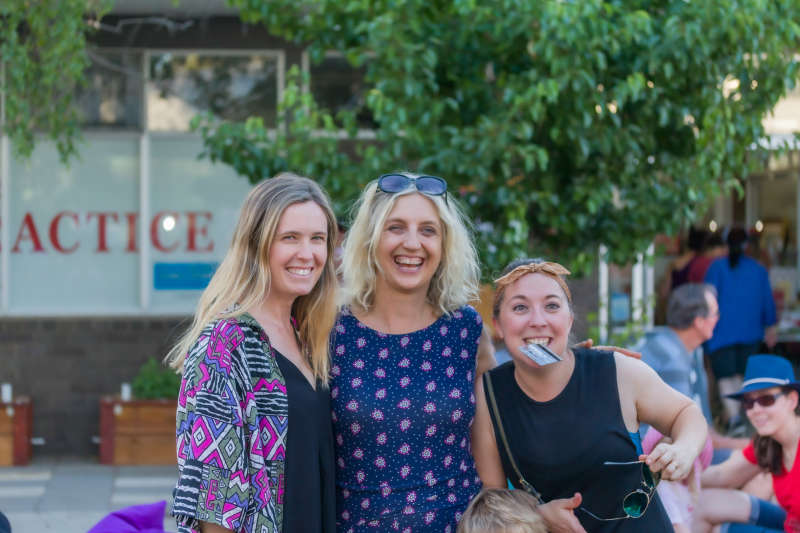 Could you please tell us a little bit about the Scullin Community Group and what they do?
The Scullin Community Group began in October 2018 to build community and transform the vibe of our struggling local shops.
Things moved fast. Within weeks, we set up a Facebook group (now with 525 members), organised the community group's first get together (it was a hit – this year's version had 600 people) and joined with locals, the Southern Cross Early Childhood School, local businesses, government representatives and other interested community groups to start changing Scullin for the better.
Early wins include a large rainforest mural, a community noticeboard and attracting a coffee cart to the shops' courtyard.  In May 2019 we opened the Scullin Traders: a community entrepreneurship hub featuring couches for coffee drinkers, handmade products from Canberra creatives, creative workshops and fresh produce. The space is run entirely by volunteers and was supported by a $5000 donation from the ACT Chief Minister's fund.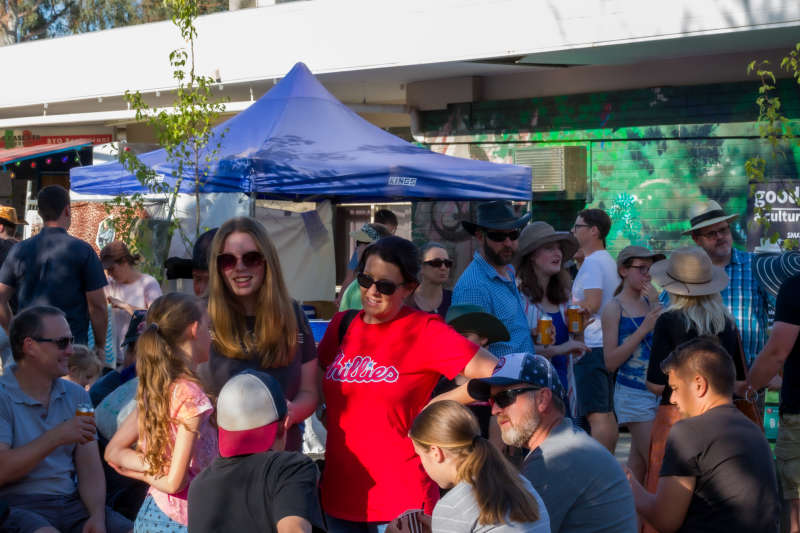 What will the Scullin Community Group be getting up to as part of the UPrising festival?
We're bringing people, inspiration and activities to the Senate Courtyard in an interactive version of what we've done in Scullin.

Expect lots of street libraries (bring a book to swap!), coffee and chat, mini shops for kids to run their own "Scullin Traders", and ukulele workshops from one of our local musicians. We're keen to talk to people about everything from how to inspire volunteers to how to connect your neighbours.

Our website, myscullin.com, will give you a taster of what we are about!
What do you hope visitors will take away from the Uprising festival?
We want people to leave the UPrising festival feeling inspired and, equally importantly, ready to kick-start change in their own community, no matter how small.  We hope our values will come through in these chats too – our goal is always to be proactive, positive, creative and collaborative.
What do you feel was the biggest challenge you faced when starting the Scullin Community Group?
When it came to changing the shops, the problem seemed so big nobody really knew how to start. In truth, in those first few months, our co-founders told people we were changing the shops before they actually knew how we would do it.
That helped  - people loved the idea and got used to it, so by the time we figured out the 'how' we already had an engaged community on board.
It turned out that our mantra – how could we solve this by being creative and collaborative? – is the way through almost every problem. Those are core values for us now. If someone says "no" – we immediately default to, "Ok, what's a creative solution to this?" or "Who can we work with to achieve this?"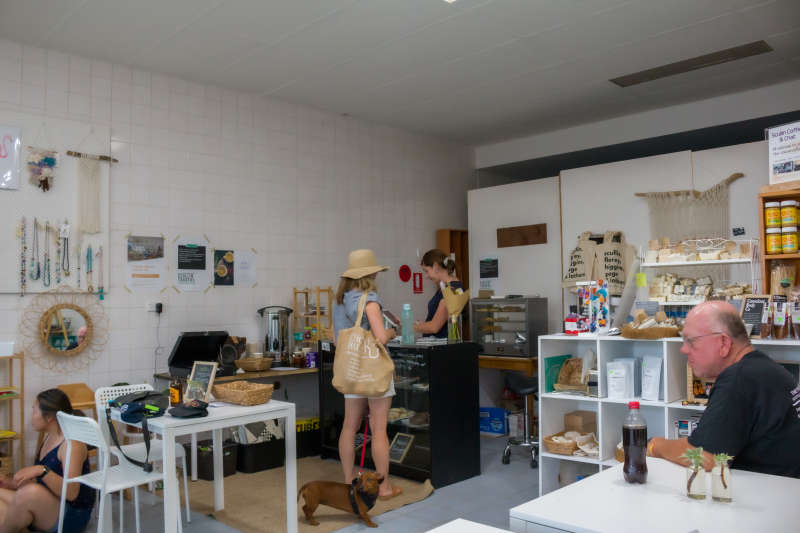 What advice would you give to someone who'd like to make a change in their community but may feel a bit daunted or powerless?
Three things:
Start talking to everyone you can about it. You never know which conversation will be the one that sparks a solution.

If you are trying to engage people, mix the 'quick wins' with the longer-term strategic actions: that gives everyone things to be excited about while the bigger, time intensive things progress behind the scenes.

Lastly, and in part because we are all busy, with jobs, young families or simply life itself – focus on making change that sticks, even if it takes a little longer to get there it's a better use of your time.