Return to events
Backspace
Tuesdays and Thursdays, 2.30pm from March 3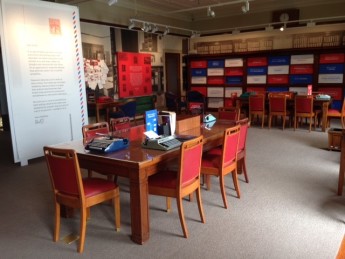 In earlier times, many of our significant life experiences were captured in correspondence.

Travellers posted aerogrammes home with accounts of their adventures.
Activists built support for causes through letter-writing campaigns.
Couples, separated by distance, wrote of their undying love.
Parents wrote letters to their children marking important occasions.


In the welcoming environment of the Yours Faithfully exhibition, bring your group to meet museum staff, volunteers and invited guests and hear fantastic stories, many of which have their origins in a letter.
Share your own stories with us, connected with our monthly theme.
March: Stories From Abroad
April: Mysteries Revealed
May: Love And Longing
June: Across The Generations