Return to events
Canberra Writers Festival at MoAD
12-16 August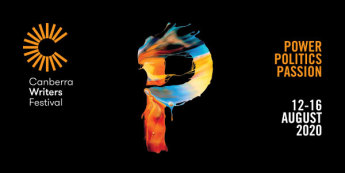 The 2020 Canberra Writers Festival is on again from 12-16 August, with four sessions presented by MoAD.
The festival program offers a mix of live and virtual events ensuring everyone has an opportunity to participate - even if it's from the comfort of your own couch!
The theme 'Power Passion Politics' brings together internationally renowned authors, journalists, academics and provocateurs, for a variety of emotional, vibrant and thought-provoking conversations.
For the full program and ticketing information visit https://www.canberrawritersfestival.com.au/
Entry for 2020 Canberra Writers Festival live events at MoAD will be via Queen Victoria Terrace.