Return to events
Indigenous experiences of democracy tour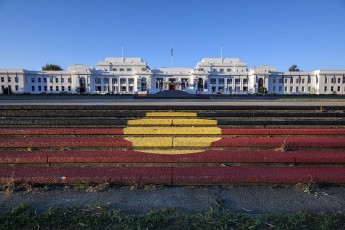 Come on this special tour which considers aspects of the experiences of Indigenous Australians within our democracy.
Visit heritage spaces including the Senate, Prime Minister's Office and Press Gallery and learn about the contributions of leaders and activists like Senator Neville Bonner, Wenten Rubuntja, Charlie Perkins and Faith Bandler.
Hear stories of how Indigenous Australians and their supporters have taken different pathways to bring about change, many of which led them here – the seat of Federal Parliament between 1927 and 1988 – and share your reflections with us.
Group tour prices
2–10 participants: $50
11–20 participants: $100
Other group sizes and after hours by arrangement.
Phone 6270 8222 or email reception@moadoph.gov.au to make a group booking.
We are happy to discuss a discount or waiver of these charges if they pose an obstacle to participation in this tour by your group.
45 minute tour