Return to events
Kids' Conference Canberra 2019
Event
Thursday 21st November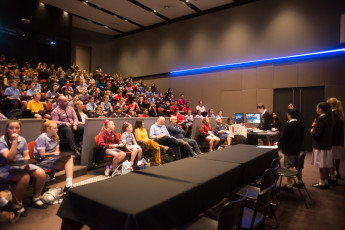 Do you have an innovative idea ? Can you share a project that offers a new way of learning?
The Kids' Conference provides primary and secondary students with the opportunity to present innovative projects which draw upon new and emerging technologies.
Students and teachers are invited to participate in a day of presentations at MoAD, where students are given the platform to inspire others and to present their projects and learnings to peers and teachers.
Who should attend? Students who have an innovative project to share.  Teachers who want to hear more about what other students and teachers are doing in the classroom.
This event is free to attend, but registrations are required.
 More information
Kids' Conference Guide : https://bit.ly/2ZiyWiE 
Department of Education and Training film: https://bit.ly/2TbPTt2
Registration
Registrations for presentations and/or attendance open 9th September till 31st October: https://bit.ly/2Mfaxb
Questions? Contact the convenor: Stephen Spain, stephenspain@kidsconference.online