Return to events
Peril In The Parliament
Thursdays and Saturdays at 6-7pm and group bookings by arrangement.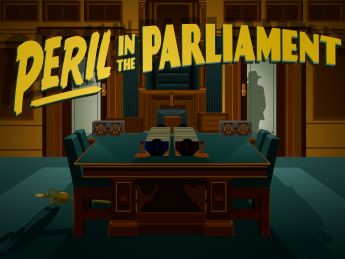 The Silent Speaker
Dark times, mounting economic and social challenges and difficult decisions to be made….
2020 ?
No, its 1931 and you are invited into the House of Representatives at Old Parliament House where the order of business is about to be interrupted….
As the chamber doors close behind you, and the sands begin to trickle through the hourglass, you must work together to solve a series of puzzles and earn the clues to identify a killer.
Before it's too late.
An interactive whodunit at Old Parliament House.
Dressing for the 1930s era welcome but not essential