Return to events
Terrace Café
Offer
Open daily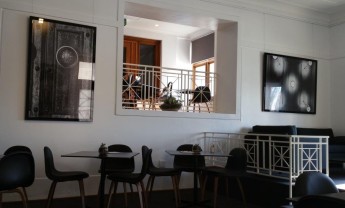 The Terrace Café is Old Parliament House's new sweet spot. Having undergone a spectacular refurbishment, the new café is now open to the public.
Enjoy the sophisticated atmosphere that this new space has to offer, in one of Australia's most loved buildings. Taste one of our green tea lattes, made by our award-winning barista, or a funky cocoa and maple milkshake, and check out the amazing new photographs by Andrew Merry commissioned specifically for the Café. Savoury meals and sweets also available.
More information on the Terrace Café page.