Return to events
The Henry Parkes Oration 2018
Talk
22 October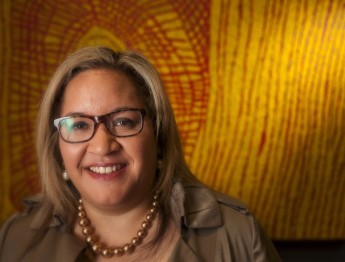 You are invited to hear Professor Megan Davis give the Henry Parkes Oration 2018 - Re-imagining a Nation: Indigenous recognition, constitutional reform and a future Australian republic.
Professor Megan Davis, a Cobble Cobble Aboriginal woman from the Barrungam nation in south-west Queensland, is the Pro Vice-Chancellor (Indigenous) and a Professor of Law at the University of New South Wales, specialising in public law and public international law.
As a member of the Referendum Council and the Expert Panel on the Recognition of Aboriginal and Torres Strait Islander Peoples in the Constitution, Megan played a vital role in the process that culminated in the historic Uluru Statement from the Heart.
Megan has served as an expert member of the United Nations Human Rights Council's Expert Mechanism on the Rights of Indigenous Peoples, and is a Fellow of the Australian Academy of Law and the Australian Academy of Social Sciences as well as a Commissioner on the Australian Rugby League Commission. She was recently shortlisted for the 2018 Australian Financial Review 100 Women of Influence Awards.
Presented by The Henry Parkes Foundation in partnership with MoAD.