Return to events
The Magic of Malala: Drawing Workshop
Event
21-25 January 2019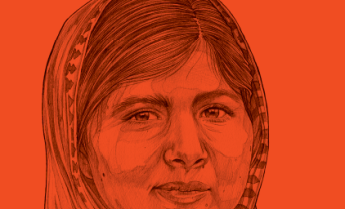 Unleash your inner creativity these school holidays at The Magic of Malala: Drawing Workshop.
Malala Yousafzai grew up wishing she could redraw the world with a magic pencil. She stood up for what she thought was right – education for all – and proved that everyone has the power to fight for change.
Learn a variety of drawing techniques in this artist-led workshop to create your own masterpiece inspired by the bravery Malala showed from a young age. How will you change the world?
Open to young people aged 8 – 15 with all levels of drawing experience. All materials are provided.
Spots are limited so bookings are essential.
10 am - noon. 21-25 January, 2019. Book now: