Return to exhibitions
Behind the Lines 2019: The year's best political cartoons
Open now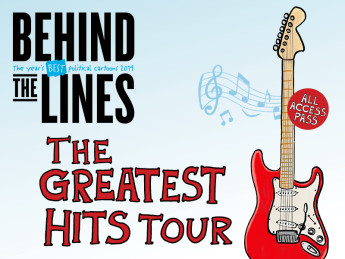 Framed by the world of rock music, and under the theme song of The Greatest Hits Tour, the brand new iteration of Behind the Lines allows visitors to hit rewind on the most significant political moments of the year through political cartoons.
You are offered an all access pass to be thunderstruck by Australia's leading political cartoonists as they amp up the satire on 2019's greatest political hits.
Are you ready to rock?!
Don't miss Behind the Lines: The year's best political cartoons 2019.
Cartoonist of the year
By popular demand
You can now buy our Behind The Lines 2019 catalogues online, from wherever you are in Australia. Enjoy!