Return to exhibitions
HiveMind: Honeybees, Democracy & Me
OPEN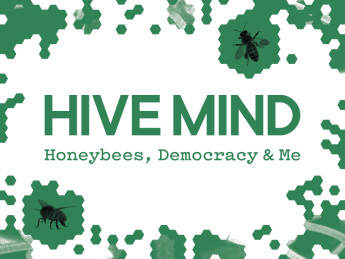 Bees are celebrated the world over as pollinators, champions of biodiversity, and for turning highly prized nectar into glorious golden honey. But a little-known fact about the humble honeybee is that they model a type of ideal democratic practice when it comes to making collective decisions, and in this way they model a crucial part of what makes a fully flourishing democracy. 
Contrary to established assumptions, honeybee hives aren't run according to top-down authoritarian rules led by a queen bee. The critical decisions which a beehive faces are made collectively for the good of the hive and the colony.
This exhibition uncovers the stories of beekeeping at Australia's Parliament Houses, both old and new, and shares what we could learn from bees on collective decision making for democracy.
Historical objects and personal anecdotes tell the story of how bees came to Parliament House. On 1 April 1976,  MP William Yates asked Speaker of the House Billy Snedden for permission to keep bees. Assuming the request was an April Fool's joke, Snedden agreed, making Australia one of the first countries in the world to allow beekeeping on its parliamentary grounds.
The exhibition also features a large scale collaborative public art piece completed by members of the public at Old Parliament House during the Enlighten Festival in 2020. It features life advice and lessons arranged in a larger-than-life honeycomb inside the exhibition.
Access
Plan your visit with mobility, sensory, lighting and tactile information about our exhibitions and heritage spaces within Old Parliament House.