All schools resources
Unpacking the Barton Coatee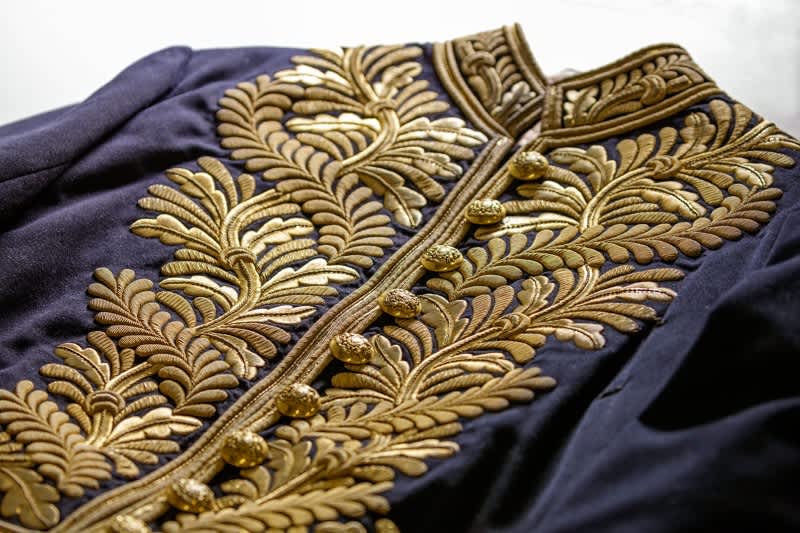 Unpacking the Barton Coatee
What can clothes tell us about how people lived? How do they tell the stories of the people who wore them and the things that they did?  Using these resources, join the MoAD team to learn more about our first Prime Minister, Sir Edmund Barton, through his incredible coatee.
Below you will find a number of clips unpacking the coatee, as well as a Student Activity Sheet and Curriculum Links.
Stories from the Bunker: Barton Coatee
In this special episode of Stories from the Bunker, Ash from Heritage & Collections takes us behind the scenes of the restoration process for Sir Edmund Barton's coatee. We see how Ash and her team brought the coatee back to life and uncovered some 100 year old secrets.
Compare and Contrast: Sir Edmund Barton and Sir Isaac Isaacs' Coatees
Explore the rich history of two significant Australians, their uniforms, and the associated symbolism within the coatee designs. Students will be inspired to create their own contemporary coatee sketches!
---
Designing an Outfit
What might a modern day Coatee look like? 
To accompany Compare and Contrast: Sir Edmund Barton and Sir Isaac Isaacs' Coatees students will create a design for a brand new uniform for a Prime Minister/Governor-General.
---
Dress Code Empire
Want to know EVEN more about how the coatee was restored? Watch this clip to see close-up footage of the process in action. 
Barton Coatee Activity Sheet
Use this resource to continue exploring the content from the Stories from the Bunker episode.  The resource has high quality images for projection onto a smartboard as well as extension activities and is available in a variety of formats.
Curriculum Links (100 KB)
---
*Australian Curriculum v9 – Curriculum Learning Areas
HASS
History
Civics and Citizenship
English