All learning programs
1975 Prime Minister Dismissed!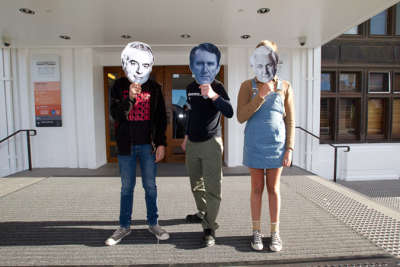 Find out how the Whitlam Government was dismissed in 1975 and what this event tells us about Australian democracy. Recreate the drama using authentic speeches in the places where key events happened.
This program is eligible for the Parliamentary and Civics Education Rebate (PACER). For your school to receive the rebate you must apply at least three weeks before your visit.
---
Australian Curriculum Version 8.1 – Curriculum Learning Areas
English
Year 9
Investigate how evaluation can be expressed directly and indirectly using devices, for example allusion, evocative vocabulary and metaphor (ACELA1552)
Identify how vocabulary choices contribute to specificity, abstraction and stylistic effectiveness (ACELA1561)
Explore and reflect on personal understanding of the world and significant human experience gained from interpreting various representations of life matters in texts (ACELT1635)
Year 10
Year 11 and 12
Explaining how texts are created in and for different contexts (ACEEN001)

Evaluating the choice of mode and medium in shaping the response of audiences, including digital texts. (ACEEN003)

Evaluating the impact of description and imagery, including figurative language, and still and moving images in digital and multimodal texts. (ACEEN007)

Purpose, taking into account that a text's purpose is often open to debate (ACEEN008)

Personal, social and cultural context (ACEEN009)

The use of imaginative, persuasive and interpretive techniques. (ACEEN010)