All learning programs
Democracy, Media and Me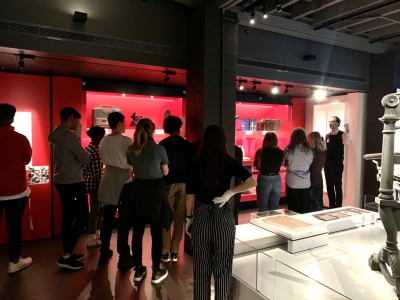 Inspire your students to be empowered, informed digital citizens who think carefully about the way we access, consume and create media.   

Australia has a rich media history. This media literacy program incorporates the permanent exhibition Truth, Power and Free Press where students can develop their investigative skills using museum objects and discuss key ideas around journalism and the challenges in uncovering the truth.

Students will develop their media literacy and critical thinking skills while learning about the important role that the media has within our democracy. They will collaborate in heritage spaces where members of the press really worked, to learn how to look for reliable sources and ask key questions of the media they consume. 
Aboriginal and Torres Strait Islander people should be aware that the exhibition contains images of people who have died. The program includes discussion of social media, and the exploration of objects and stories which some students may find challenging. Please contact your friendly MoAD Learning Team to find out more, and to ensure that we can provide the best learning experience for your group.
---
Make a booking enquiry
---
*Australian Curriculum V8.3 – Curriculum Learning Areas