All learning programs
People Power and Making Change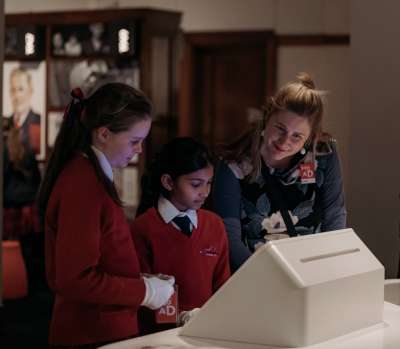 Bring Australia's democratic history to life through an inquiry-based museum experience that encourages young people to explore active citizenship and learn how they can have their voices heard.
During People Power and Making Change students will explore the stories of significant changes in Australia's history and discuss how change is made in our democracy. 
Students will work collaboratively in our exhibition to learn about important people and objects from Federation to today and investigate their continued impact on our democracy.
Students will experience history where it happened by sitting in one of our historic chambers of parliament and unpack parliamentary roles and procedure to discuss how they can make change on issues that are important to them. 
Make a booking enquiry
---
*Australian Curriculum V8.3 – Curriculum Learning Areas