HiveMind: Honeybees, Democracy & Me
HiveMind: Honeybees, Democracy & Me
Honeybees have more connections to democracy than you might think.
Discover how honeybees run their hives as democracies. 
Learn the fascinating story of how beehives ended up at Old Parliament House. See the tools used by the building's first unofficial beekeeper, MP William Yates. Explore our floor-to-ceiling honeycomb 'wall of ideas'.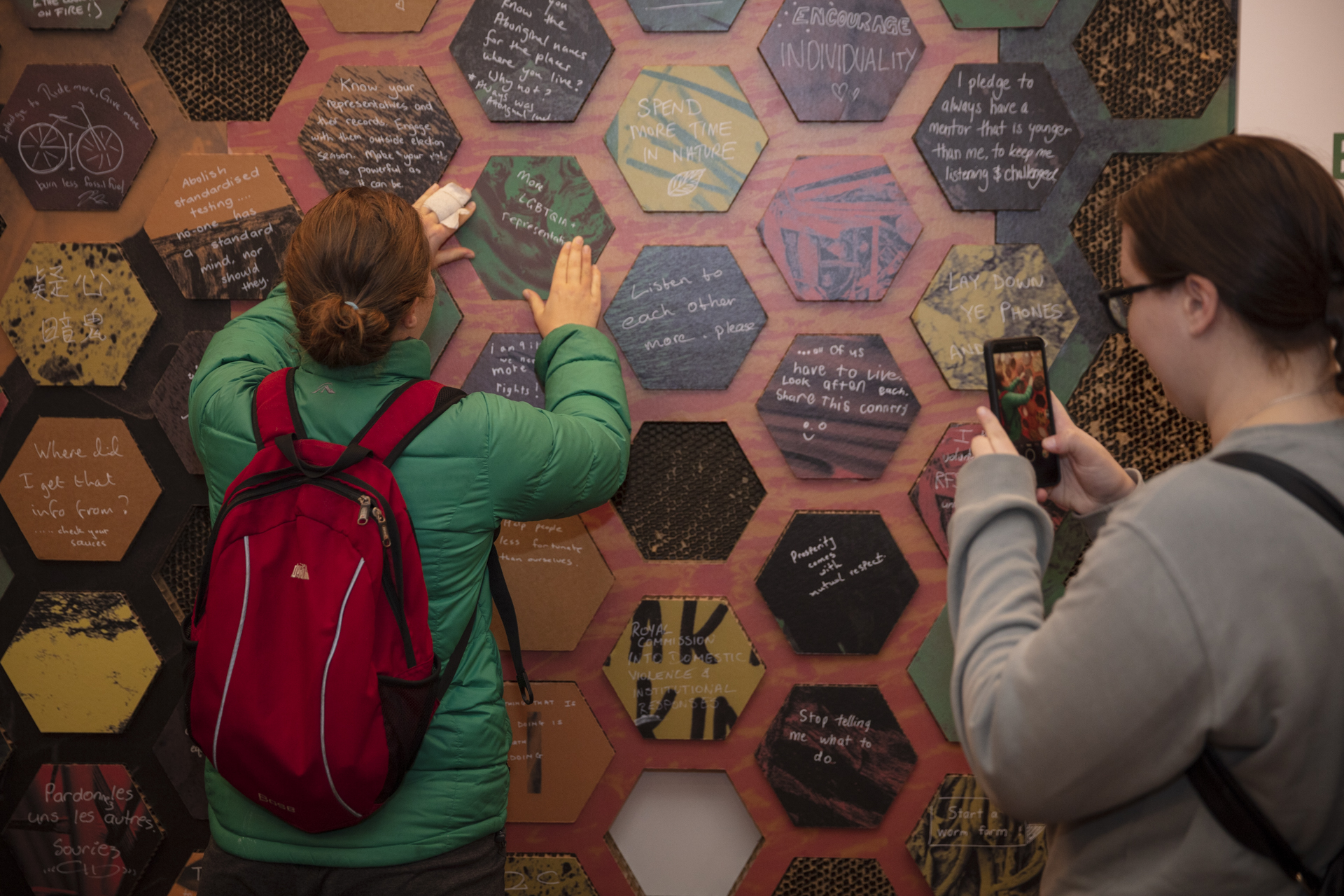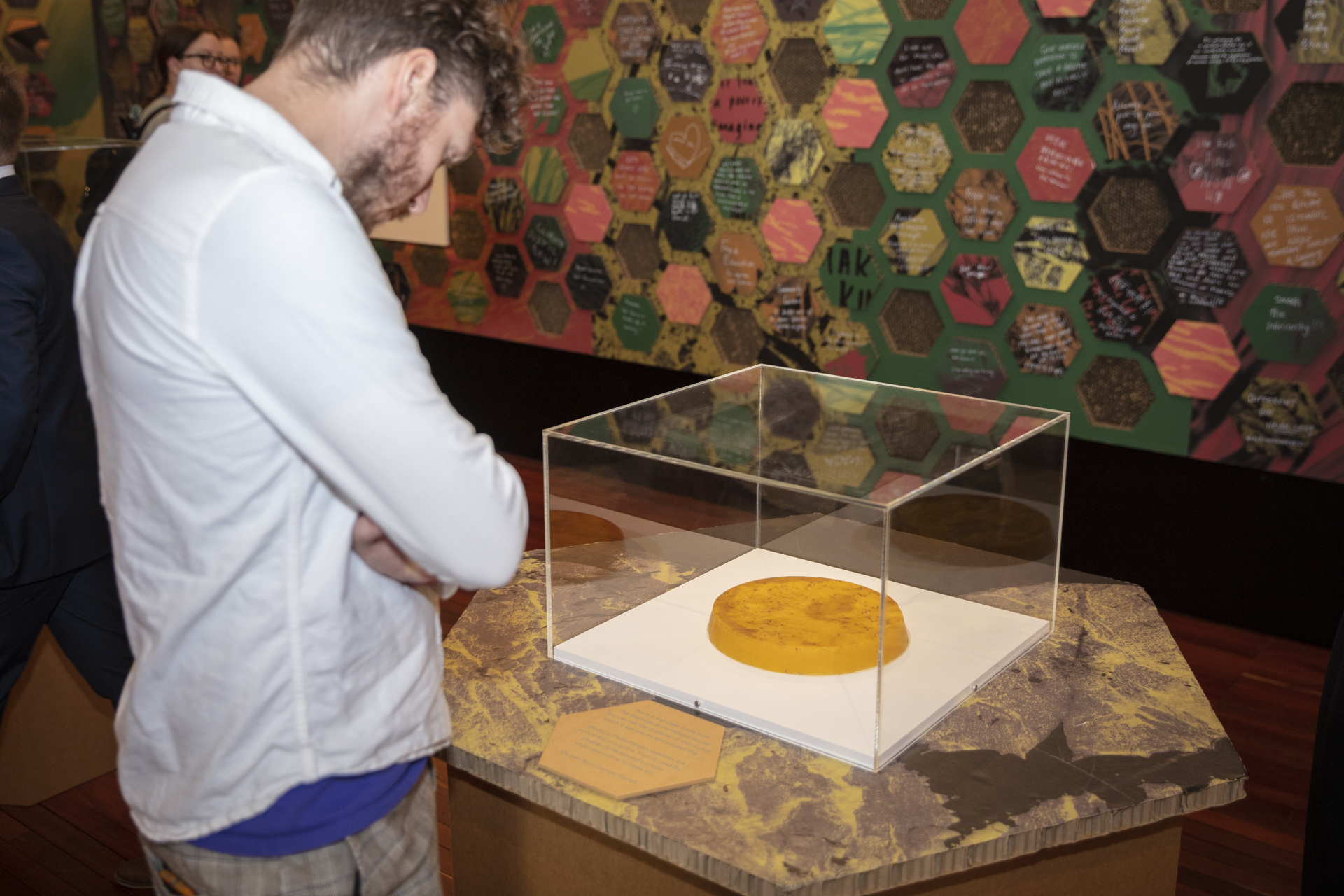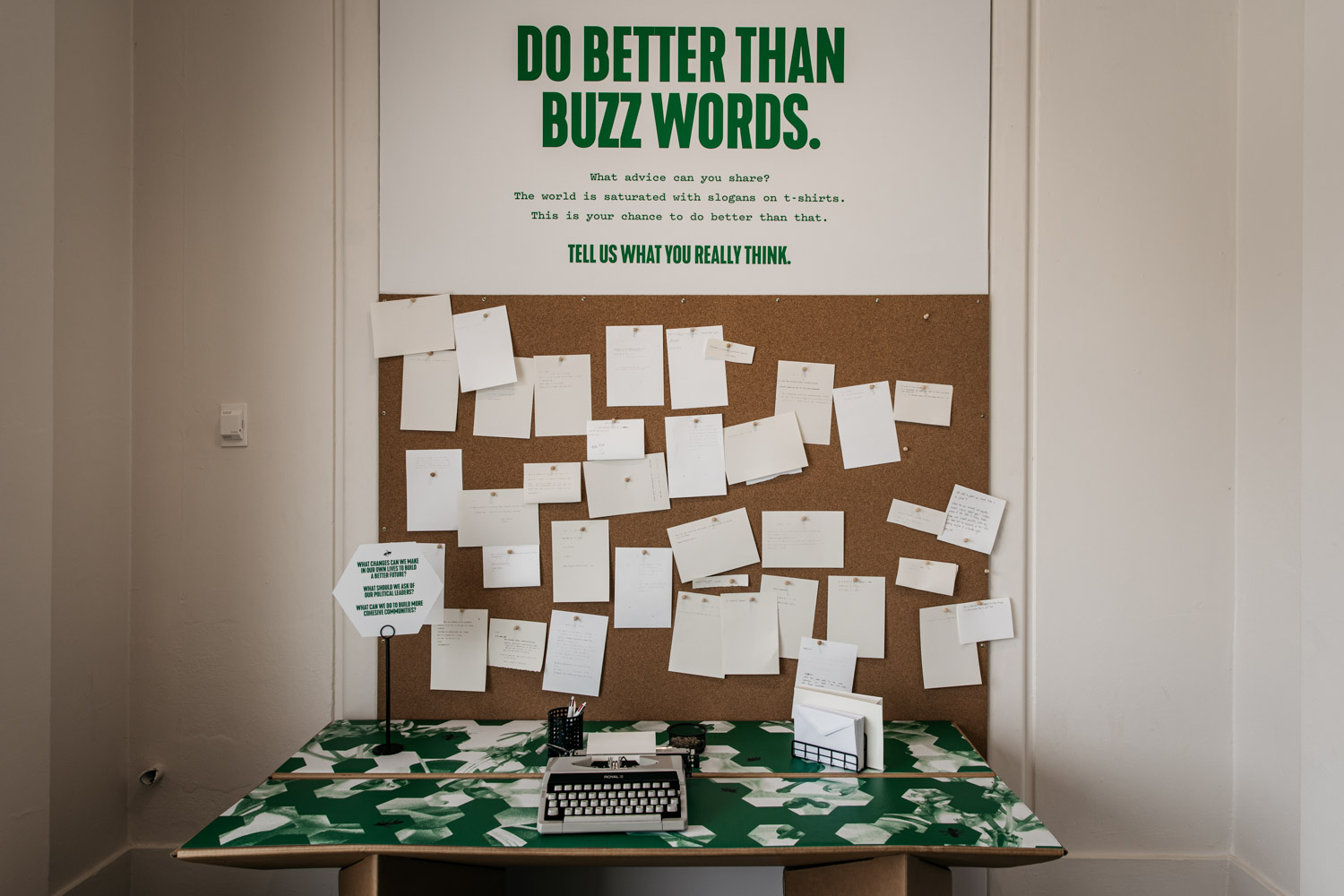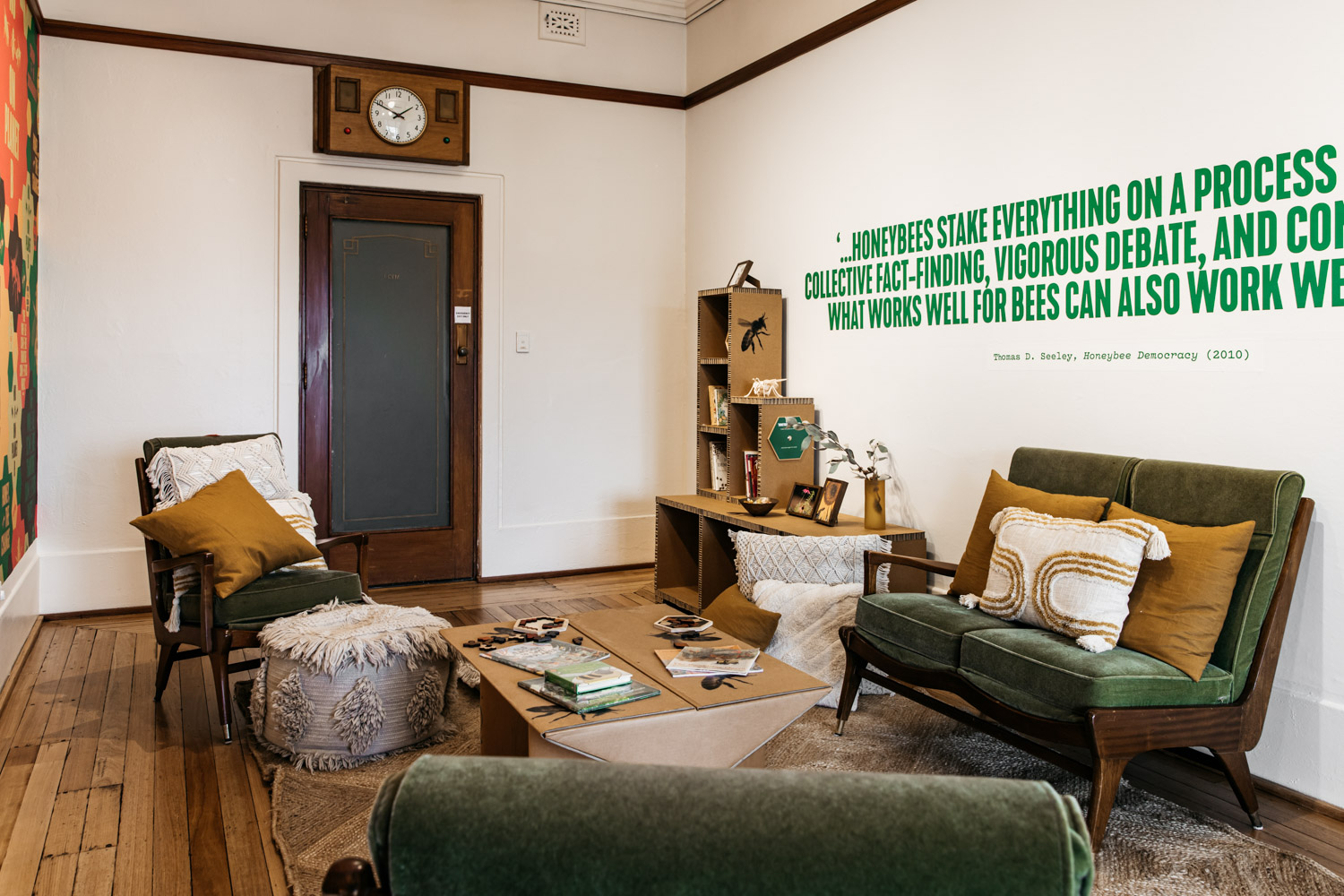 Plan your visit
A quiet audio narration plays in the exhibition. Several walls of the exhibition feature a floor to ceiling honeycomb pattern. The lounge area of the exhibition is a quiet place.
There are books, puzzles and activities using pen and paper.
There is seating in the lounge area of this exhibition.
The ramps leading from the exhibition to the terrace rooms are narrow.