Introduction to Democracy DNA: the People, the Prime Ministers and the World
Introduction to Democracy DNA: the People, the Prime Ministers and the World
Written by

Daryl Karp

Date

Thu, 31 Mar 2022
MoAD Director Daryl Karp introduces Democracy DNA: the People, the Prime Ministers and the World
Dear friends of MoAD,
We are four weeks away from re-opening the museum and the countdown is on. The budget has been handed down. The federal election will shortly be called. And all of us will soon be part of the 'where to next?' conversation for the nation.
So we're delighted to announce that we will be opening the first gallery of our new permanent exhibition – Democracy DNA: the People, the Prime Ministers and the World – on 28 April.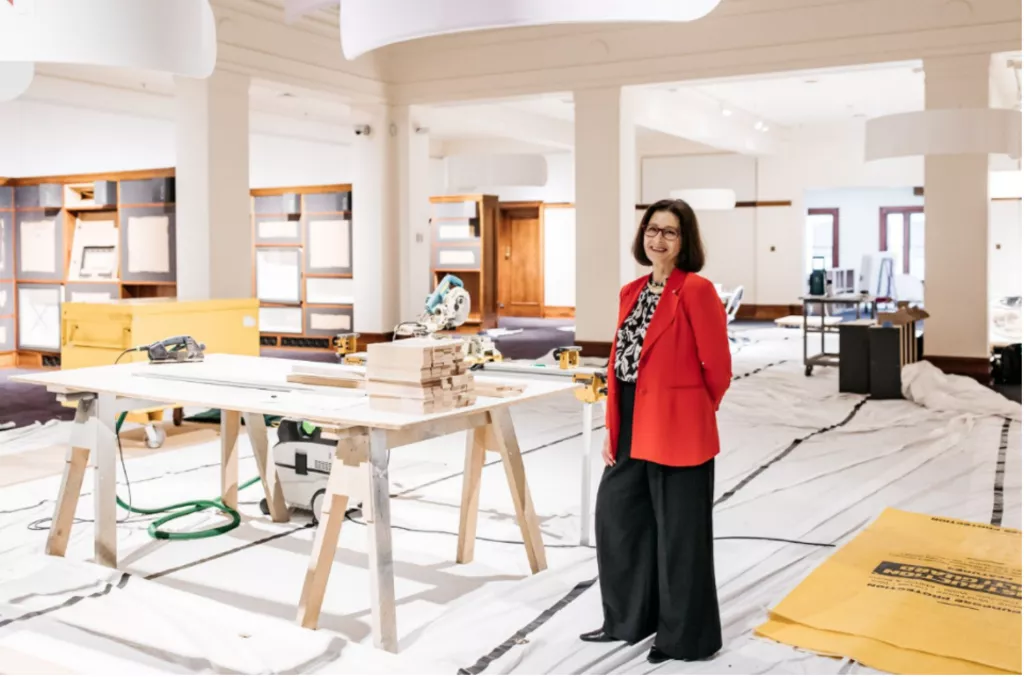 Australian democracy: then, now, and what next? 
Democracy DNA: the People, the Prime Ministers and the World is five years in the making. All of MoAD's best minds have been thinking, dreaming, talking and considering how to make the stories of our past both timely and relevant for today and into the future. We've brought together leading historians and political participants to challenge our thinking, and creative storytellers to connect you, our visitors, with this rich and wonderful experience. Because democracy is not static – it is an everlasting march, an evolving conversation - and you are part of that story. 
Humble objects, unsung heroes 
Bold storytelling is at the heart of what we do at MoAD. As you walk through the original wooden book alcoves of what was once the Parliamentary Library, we hope you'll be delighted and inspired by the diversity of this ambitious new exhibition. Whether it's a silver collar belonging to a WWI soldier's dog, an interactive School of the Air radio installation, or the proclamation issued by the Governor General Lord Hopetoun establishing Australia as a nation, there is something for everyone. 
Your voice, your vote 
Australia has a unique democracy. We were the first nation in the world to be formed as a result of the popular vote, the first to introduce compulsory voting and one of only six continuous, uninterrupted democracies.  We have strong electoral processes and systems in place. But we can't take it for granted. Around the world democracies are under threat. Turn on the news and you'll witness democratic decay taking place across the globe, whether through violent conflict or hidden corruption.   
The best protection against democratic decay is an informed and engaged citizen. Your active engagement in the democratic processes is the best defence. So, if you see only one exhibition this year, make it Democracy DNA.  
And of course, you can choose to deepen your engagement with the democratic process by voting at the upcoming federal election.  
We look forward to welcoming you back to the museum from 28 April. 
Daryl Karp AM 
MoAD Director