All schools resources
Civics in Chapters
Chapter books are a great way to engage senior primary and secondary students with Civics and Citizenship. Explore a range of authors and complimentary activities that support student voice within and outside the classroom.
---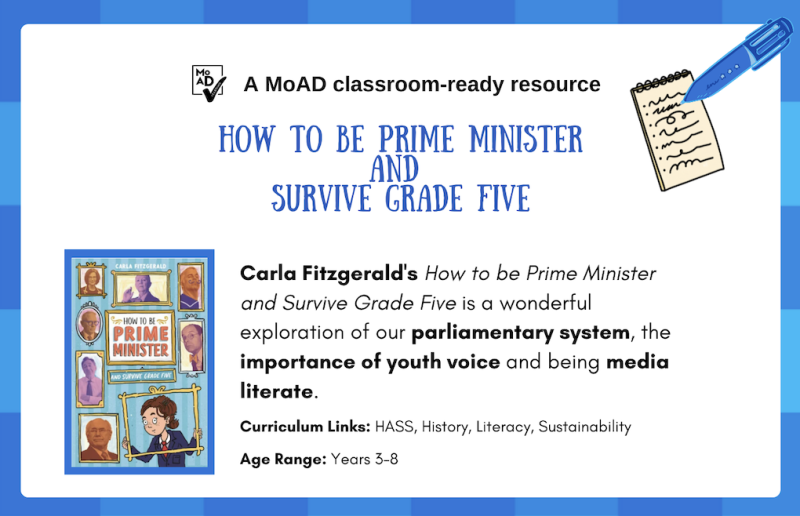 How to be Prime Minister and Survive Grade Five
These fantastic activities support student to explore the role of the Prime Minister and how to actively participate in our democracy to create positive change.
---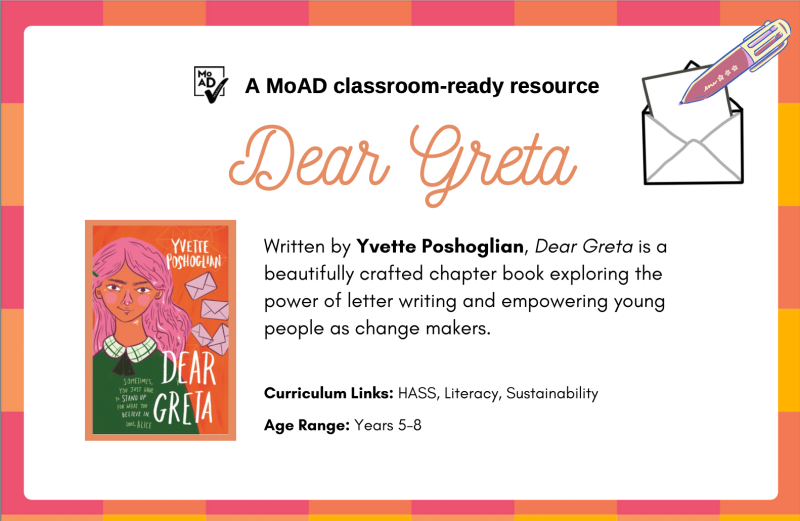 Dear Greta
Dear Greta is the perfect opportunity to explore the power of letter writing with young people. These resources will help identify issues and causes they are passionate about and support the creation of powerful letters. 
---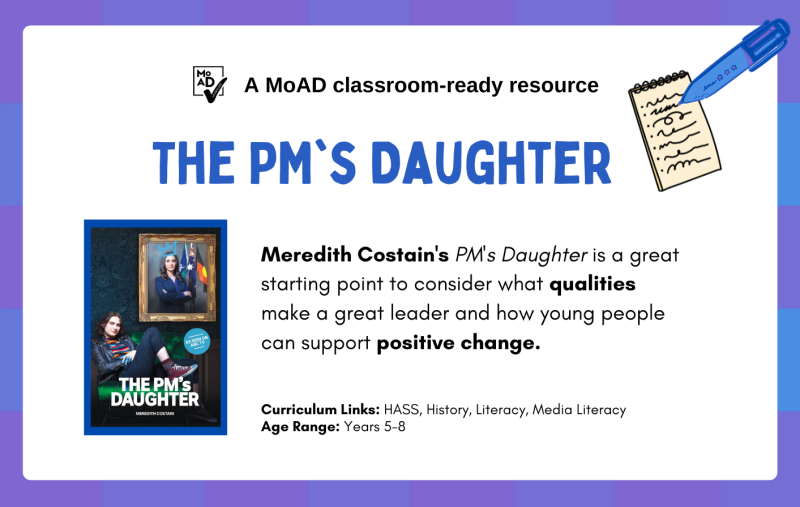 The PM's Daughter   
A novel by Meredith Costain based on the ABC series of the same name, follow Cat - a young activist that seeks to speak out and fight the powers that be. There's just one complication . . . her mum is the Prime Minister. Use this text alongside a series of activities to explore what makes a good leader and build skills towards making positive change.
---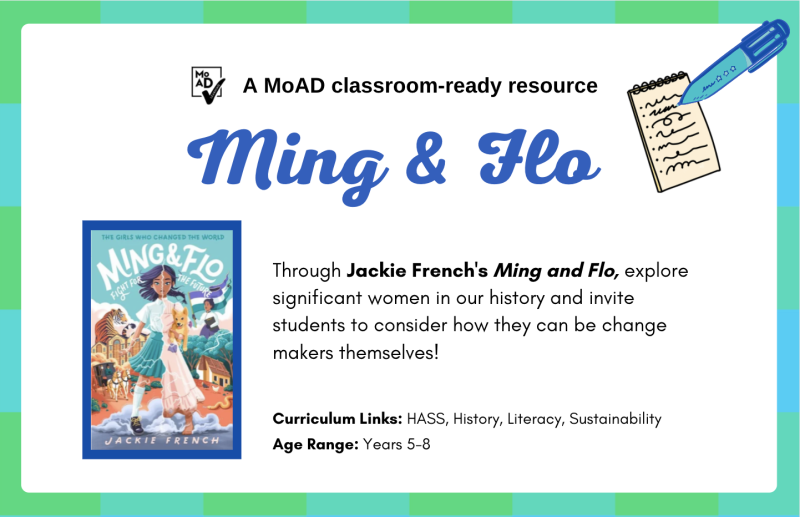 Ming & Flo
Trailblazing women, the suffragette movement and time travel, what else could you ask for in a book? Use Ming & Flo alongside a series of resources centred around women who have made significant contributions in our history. This series also includes activities to help inspire young people to make their own change.  
---
*Australian Curriculum v9 – Curriculum Learning Areas
Civics and Citizenship
English
HASS