All schools resources
Australia's Federation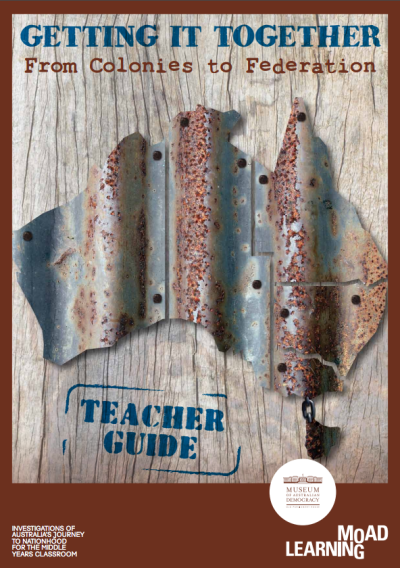 Explore the unique journey that the Australian colonies took to federation, while discovering the importance of active citizenship.
Getting It Together is segmented into seven packages. The National Story package addresses the journey to Federation from a national perspective. There are also packages for each of the six Australian colonies.
Using historical sources such as newspaper extracts, cartoons, speeches and biographies, the packages examine the story of colonisation and the Australian Federation.  
Each package is divided into three themes:
People and Places

explores the way of life in each colony, prior to Federation.

Road to Federation

examines the political issues debated by colonial parliaments in deciding whether or not to join in Federation.

Celebrations and Futures

looks at the way Federation was celebrated in 1901 and its continuing importance today.
---
Teacher Guide
---
The National Story
New South Wales
Victoria
Queensland
South Australia
Western Australia
Tasmania
---
Subscribe: Teachers' newsletter The Memo
---
*Australian Curriculum v9 – Curriculum Learning Areas
HASS
History
Civics and Citizenship