All schools resources
Podcast - Protest Music and the Vietnam Moratorium
This podcast explores the power and role of protest music at the Sydney Vietnam Moratorium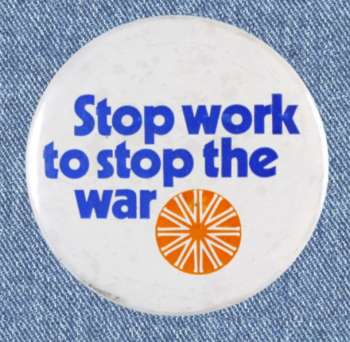 How can music be used to help us have our say?  How can it help us explore something we're passionate about? How can it be used to exercise our freedom of speech?  Join the MoAD Learning team as we answer these questions by examining the events of the Vietnam Moratorium.
Use the following podcast, Spotify playlist and accompanying resources to explore how protest music at the time brought people together.
Extend students by examining other themed protest music – see our extensive 33 Revolutions Spotify playlist linked to a community art installation event, which addresses themes such as Mother Nature, Equality for All, and Celebrate Diversity.  Perhaps you'd like to create an art installation as well – see the Resource Sheet for more information.
---
Podcast - Protest Music and the Vietnam Moratorium
---
---
---
*Australian Curriculum v9 – Curriculum Learning Areas
History
Civics and Citizenship
The Arts