Competitions and challenges
What Matters? writing competition
What Matters? is an annual writing competition run by the Whitlam Institute. This is a chance to express what matters to you in society today.
 Entry is open to students in years 5 to 12 from Australia. There are no restrictions on topic or theme.
 How to enter
Write an original 400–600 word opinion piece on what matters to you and why
Submit your entry online through the Whitlam Institute's website
See the Whitlam Institute for the full list of prizes, terms and conditions
 Closing date for 2020: Friday 8 May
The overall competition winner, announced at the awards ceremony, will receive an iPad, trophy and an invitation to spend a day at MoAD as a VIP. The 2019 winner Mia Horsfall visited MoAD earlier this year and went behind the scenes, explored the collection, met the Director and contributed her voice.
The 2020 What Matters? writing competition is proudly supported by the Museum of Australian Democracy.
---
A Call to Action – Create a Music Video
Do you like music videos?  Have you ever wanted to create one?  If so, this competition is for YOU.
Watch this clip for information and inspiration!
MoAD Learning is accepting submissions of original music videos by students K-12 for our song A Call to Action .  
The video is required to demonstrate democracy in action in your school/community. You may wish to create the video as a class project, or with a few friends.  Tell us what democracy means to you in a creative way.
There will be multiple opportunities to submit –
Semester 1 entry: Wednesday 24th June 2020, 5.00 pm (AEST)

Semester 2 entry: Wednesday 25th November 2020, 5.00pm (AEST)
Prize –
Judging of submitted entries will occur each semester – and each semester 2 successful entries will be hosted on our MoAD YouTube site and our songs learning resource page. 
Term 4 winners will be announced on our website by:
Semester 1 winners –Wednesday 8th July 2020

Semester 2 winners – Wednesday 9th December 2020
 Questions? – email learning@moadoph.gov.au 
Entry Submission Instructions:
Read the

MoAD Competition Terms and Conditions [PDF, 204KB], FAQs [PDF, 638KB] and complete the Submission Permission Form [DOCX, 128KB]

Video is to be in .mp4 file format
Be completely original – not to include any other copyright images/content
Use the song lyrics in their entirety and in their original musical score format
Send your completed Submission Permission Form [DOCX, 128KB]

 

and video via We Transfer or Drop-box to learning@moadoph.gov.au.
---
The National History Challenge
The National History Challenge invites students to be historians – researching and interpreting the past. MoAD is pleased to sponsor the special category Democracy Matters. In 2020, students from years F–12 are invited to research and create an entry that considers a contested story from the history of democracy.
Research a law, political institution, event, individual or group that impacted democracy and analyse its different historical interpretations. Entries are not limited to Australian democracy. They can include local, national and global events, places or people.
Get started using MoAD's hints and tips [PDF, 576KB]

Visit the National History Challenge website for further information.
 Closing date for 2020: Friday 28 August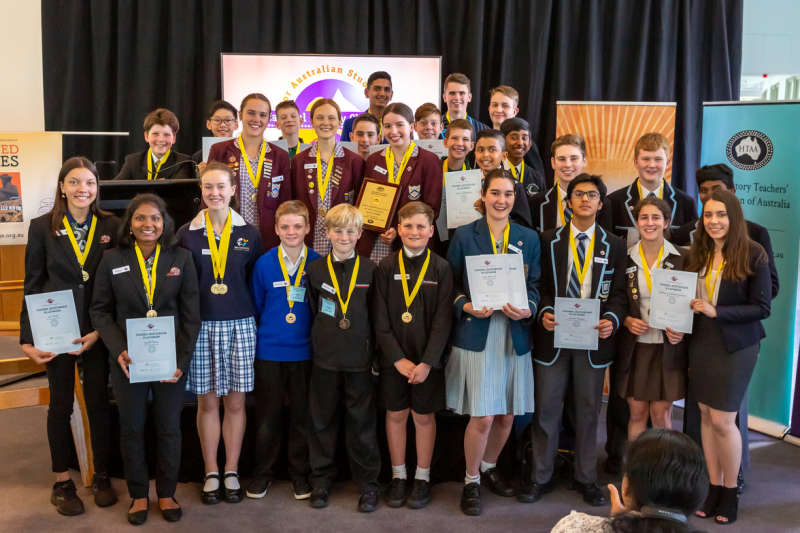 Congratulations to all students who participated in the 2019 Challenge. MoAD hosted the ACT National History Challenge presentation on 14 November in the historic House of Representatives Chamber. The national presentation was held on 2 December at Australian Parliament House.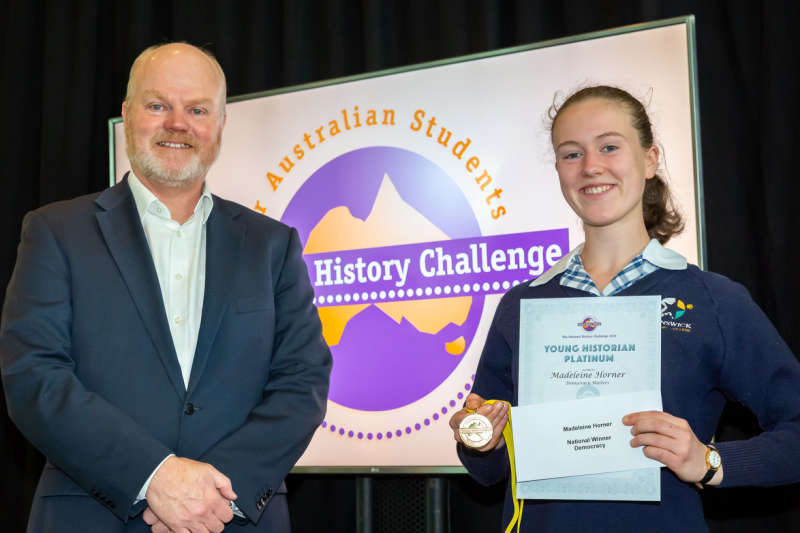 Read the 2019 winning entry for MoAD's special category [PDF, 355KB]
Images courtesy of the History Teachers' Association of Australia.
---
How Powerful Are You?
MoAD Learning would like to know 'What democracy means to you'.  Inspire others by sharing your thoughts with US in a creative way.  The best submissions will have the opportunity to be rotated through and displayed in the corridors here at MoAD.  These artworks will also be uploaded to our Learning website.  Download the flyer for further details.
1 of 10

2 of 10

3 of 10

4 of 10

5 of 10

6 of 10

7 of 10

8 of 10

9 of 10

10 of 10
---