Return to exhibitions
Yours Faithfully
Open now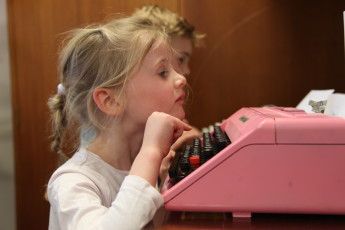 Dear Visitor,
In an age of pithy one liners, text messages and FaceTime, letter writing might seem redundant. Yet rediscovering this lost art reminds us to slow down and express our inner thoughts with others.
A handwritten letter can become a keepsake of cherished memories, opinions and ideas or expressed love.
Over the years, everyday people have used the modest pen and paper to communicate, persuade, and initiate change.  
We invite you to come in and rediscover letter writing; whatever the subject and whomever the recipient. Use our range of tools and supplies including beautifully restored typewriters and pop your piece of mail in our post box – postage is on us.
Yours faithfully,
MoAD


MoAD is currently hosting the Letterbox Project, which is a program delivered by Connected AU. The Letterbox Project sends handwritten letters to people experiencing isolation and loneliness. Look through the letters in our exhibition to find someone to connect with through letter writing. You can also register at Connected AU to get involved.