Clerk of the Senate's Office
Clerk of the Senate's Office
Maintaining order in the Senate.
This office was home to the Clerk of the Senate, a top bureaucrat who helped keep the Senate running smoothly. Harry Evans, the longest-serving Clerk of the Senate, was the last to occupy this office.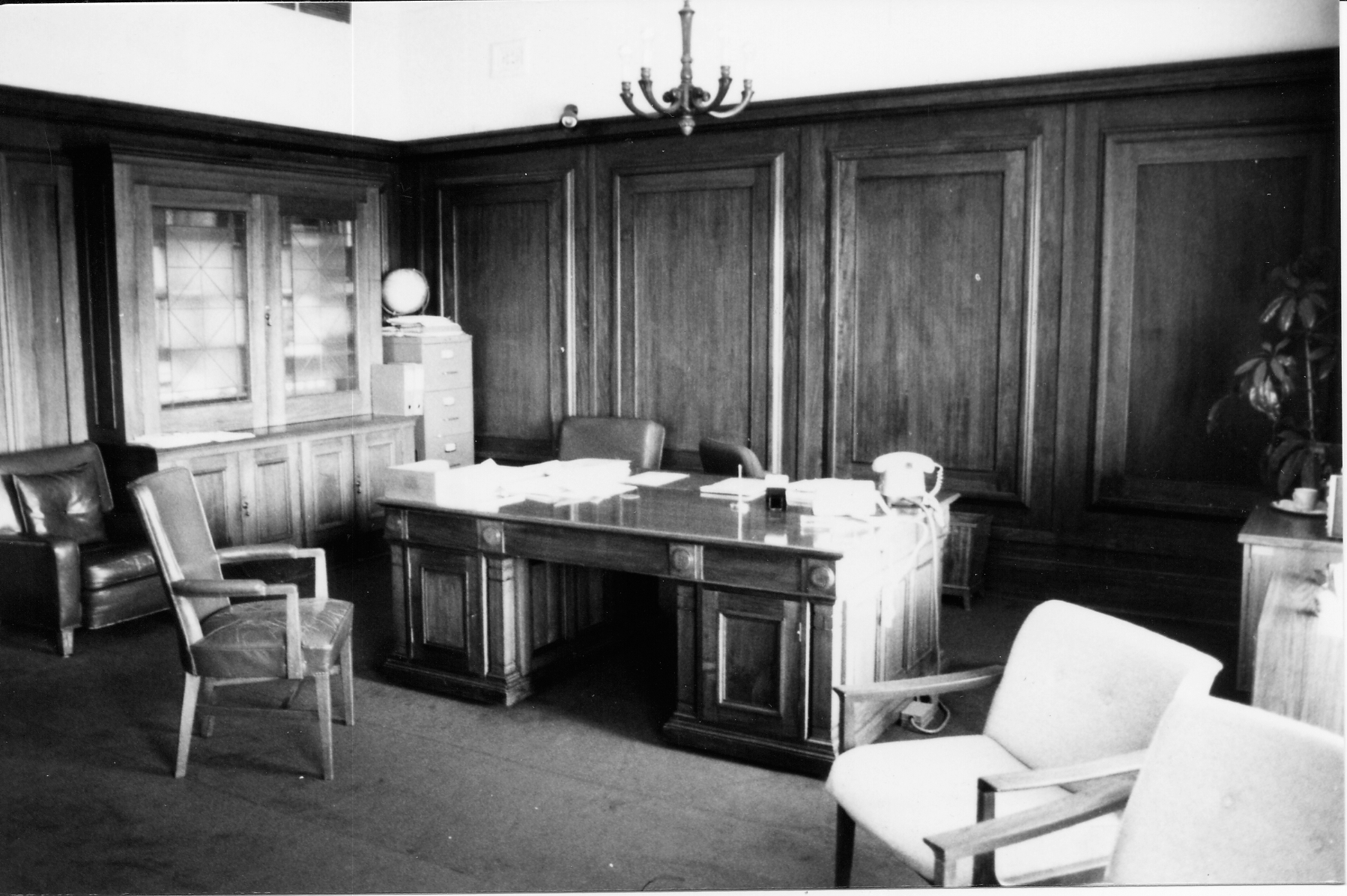 The Clerk of the Senate's office in 1985. It featured a substantial desk, built-in bookshelves and numerous mismatched chairs. Photograph by Lori Anglin, Tanner and Associates, MoAD Collection
---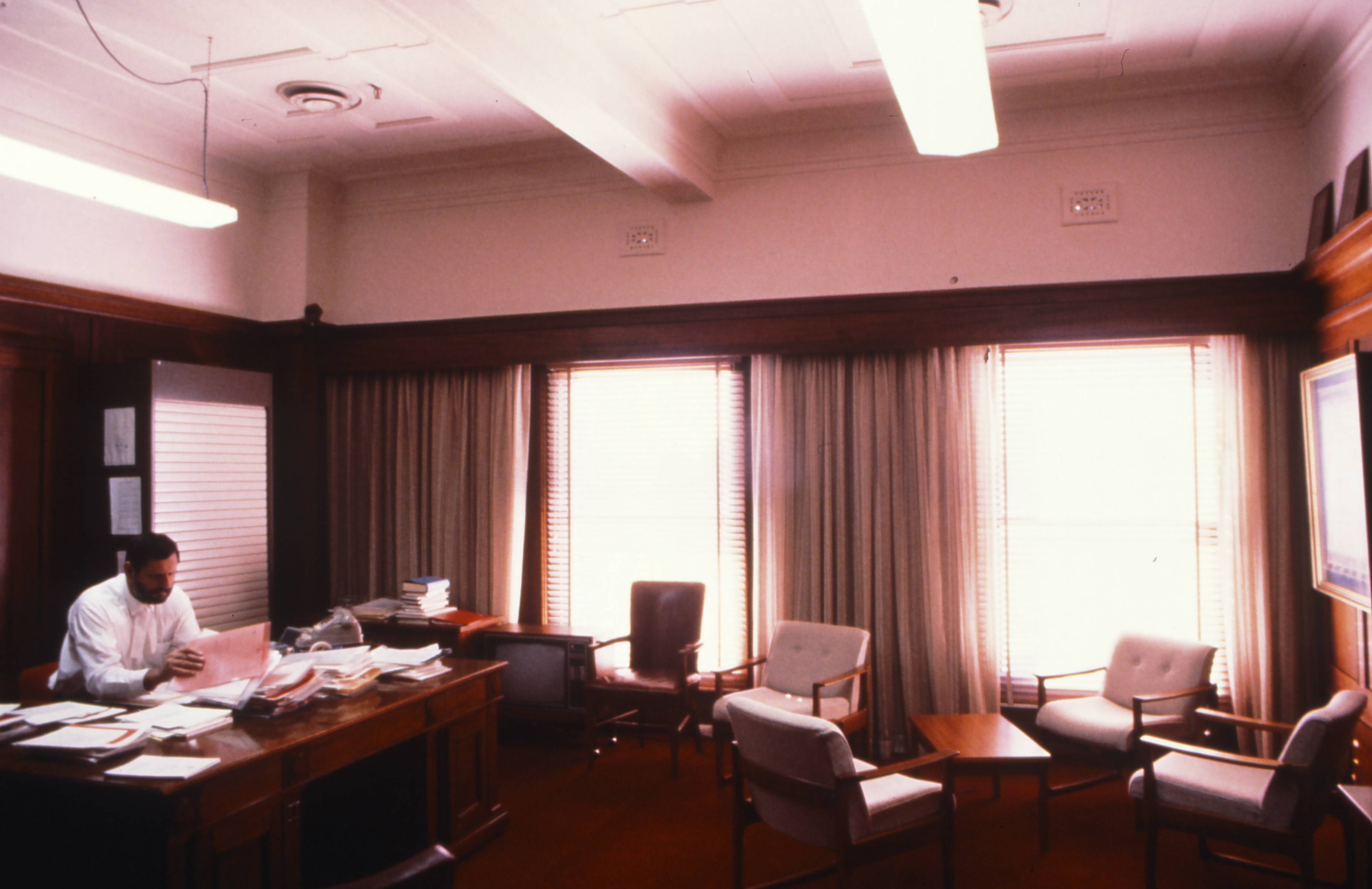 The Clerk of the Senate in 1998, Harry Jenkins, working in this office. Photograph by Robert McFarlane, Department of the House of Representatives
---
Because of its resemblance to the original but now demolished prime minister's office, this room was transformed into a movie set and starred in the beloved Australian film The Dish.