This toy koala was given to Scottish six-year-old Isobel Saxelby by Immigration Minister Arthur Calwell on her arrival in Australia in 1949. It's not every day that you can link koalas and democracy, but this very special toy provides an insight into changing government attitudes and policies. Isobel's family was part of the Assisted Passage Migration Scheme, also known as the 'Ten-Pound Poms', and Isobel was identified as the 100,000th post-war British migrant.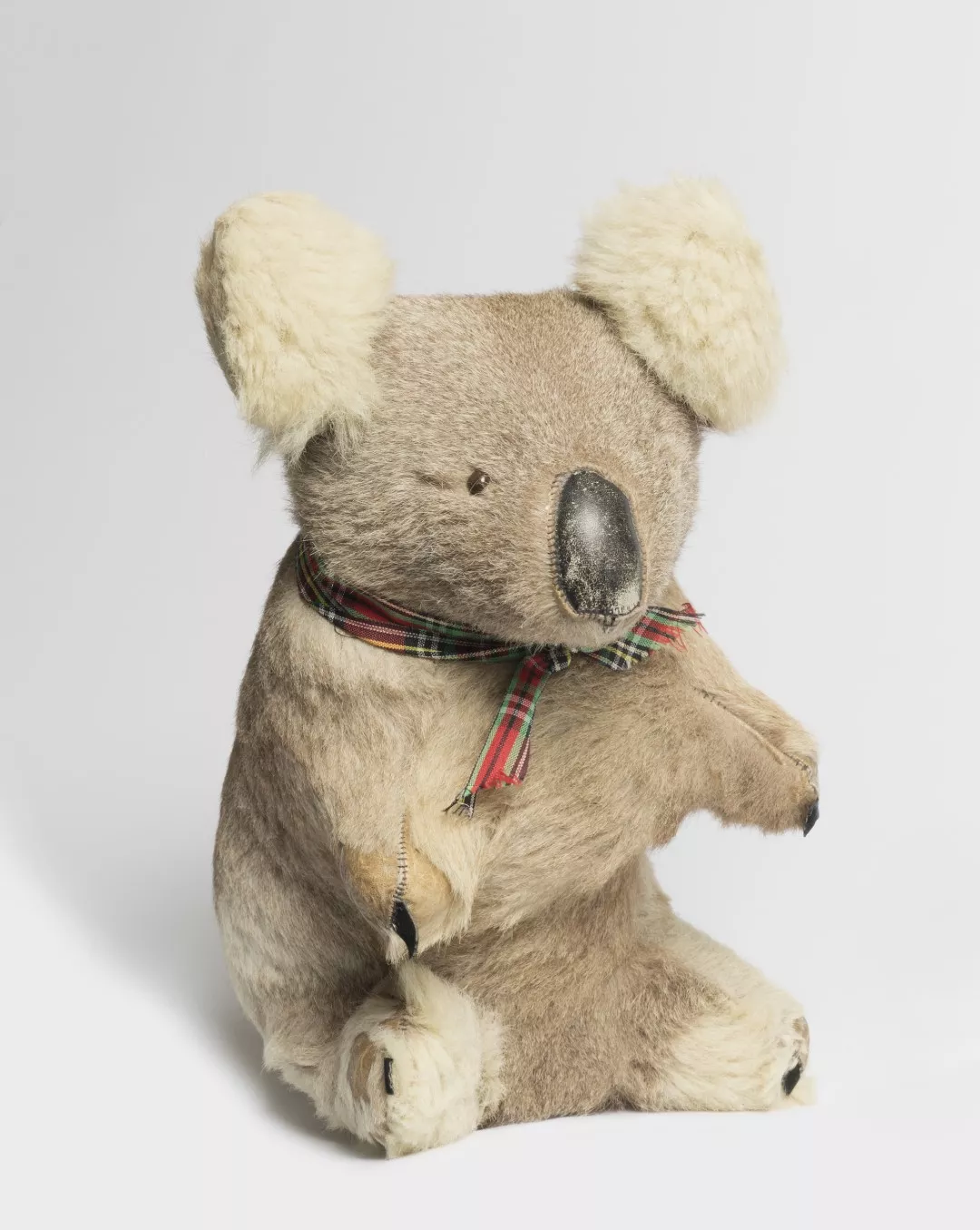 ---
Isobel was identified as the 100,000th post-war British migrant
---
Visual description
This toy koala is in a sitting position with arms outstretched. It is about 40 cm tall. It is made of light brown kangaroo fur with fluffy ears. It has hard glass eyes and a smooth, worn, black leather nose. A narrow red and green tartan ribbon is tied around its neck. The koala feels solid but soft to touch, especially it's ears. It is worn in places, likely from all the cuddles it received.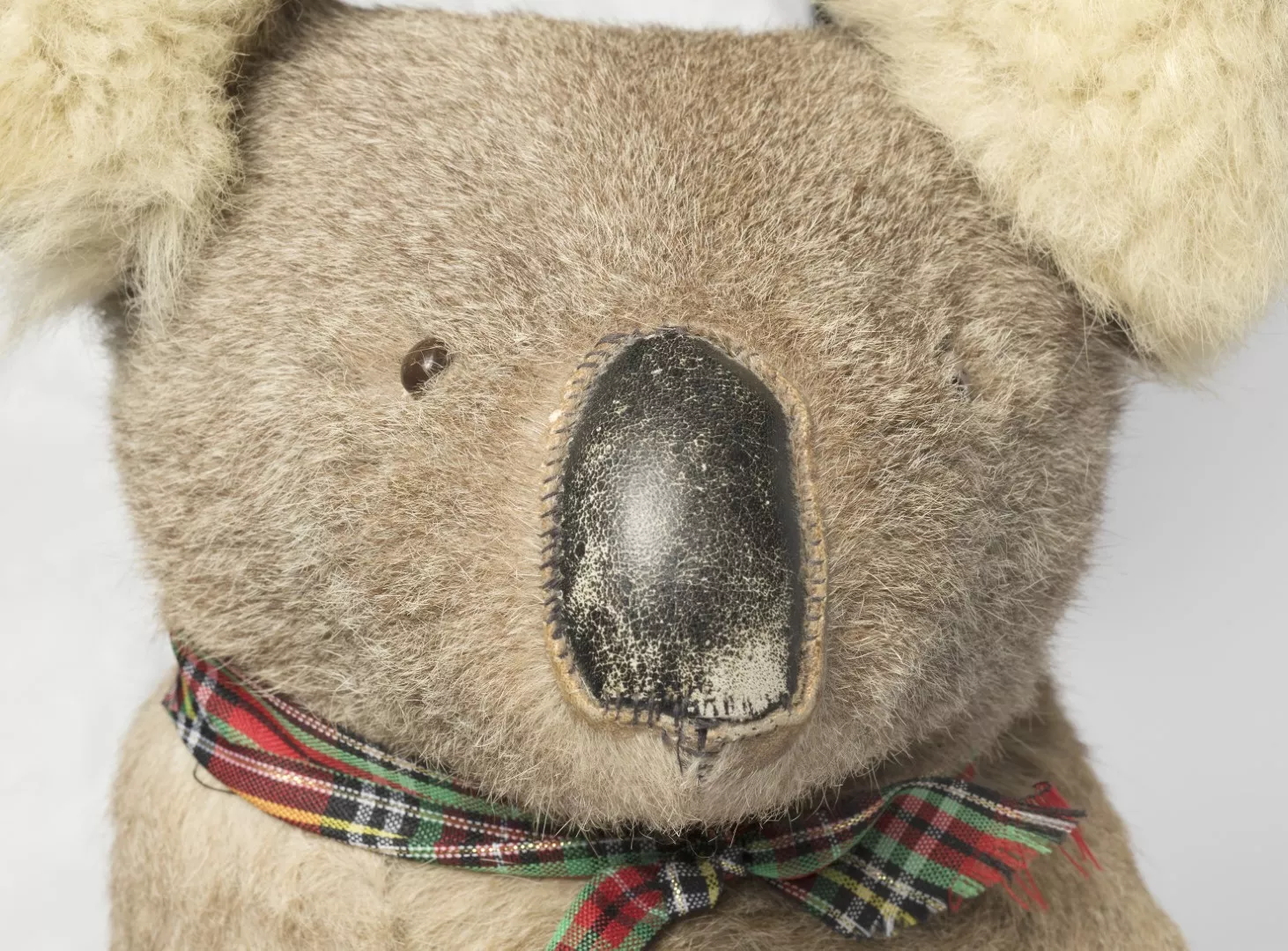 The koala, a toy loved by millions of Australian children, demonstrates the government's desire for these 'new Australians' to both feel comfortable in their new homeland and to integrate into Australian society for the greater good of all.
Isobel made her life in country Victoria. She kept her koala, whom she called 'Kookie', for almost 70 years before donating it to the Museum of Australian Democracy.
FREQUENTLY ASKED QUESTIONS
Who is Arthur Calwell?
Arthur Calwell (1896-1973) was active in the Australian Labor Party from an early age. Elected to the House of Representatives for Melbourne in 1940, he was a minister in the Curtin and Chifley governments, most notably Minister for Immigration from 1945-1949.
What does this toy koala have to do with democracy?
The expansion of Australia's immigration policies after the Second World War marked a shift in government attitudes and continued to shape Australian society for decades to come.

Australia's immigration program expanded dramatically after the Second World War. The aim was to create a strong economy through full employment. For the first time since Federation, Australia began accepting large numbers of people from across Europe in addition to those from Britain.

The slogan 'Populate or perish' was used by the Chifley government to convince Australians the change was vital to safeguard Australia from future defence and economic threats, and so would ultimately benefit everyone.

Between 1945 and 1955 about one million migrants, mainly from Great Britain and Europe, came to live in Australia.