Marnti Warajanga – A Walk Together
Marnti Warajanga – A Walk Together
Learn about the First Nations' experience of democracy.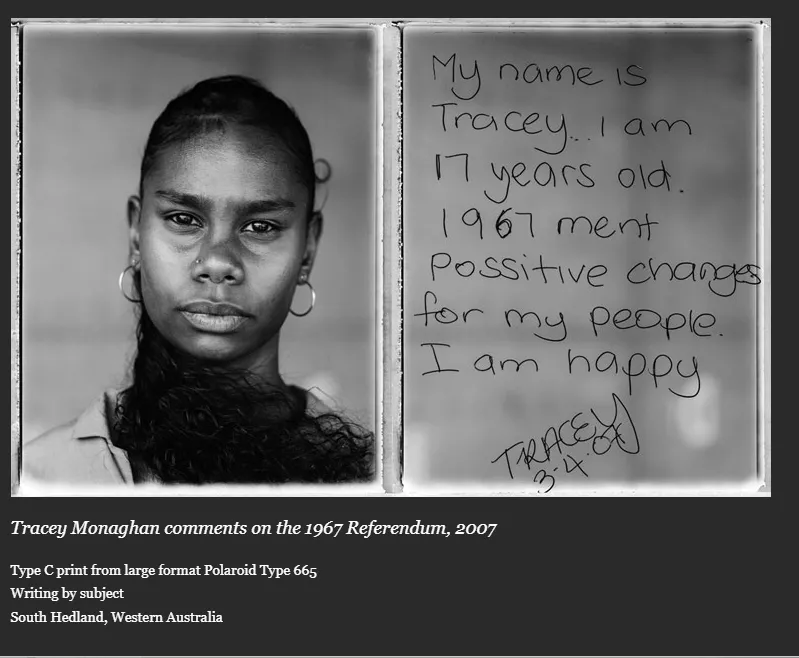 This online exhibition is a collaboration between the Museum of Australian Democracy, Wangka Maya Pilbara Aboriginal Centre and photographer Tobia Titz. 
Explore milestones of democracy for First Nations people in Australia and consider their relevance today.
Use the accompanying booklet for discussion about the 1946 strike, the 1967 referendum, art and music, speaking culture, Country and the Apology. 
First Nations viewers are warned that this resource may contain images and voices of deceased persons.  
Visit
Aboriginal and Torres Strait Islander Cultures and Histories