All schools resources
HansART – Interpreting Hansard records
Delve into Australia's Federal Parliament Hansard records with secondary students through this creative response activity and guided inquiry based exploration.
Draw students' attention to the power of these records for understanding our past and how words and speeches impact on our future. Engage students in a variety of contemporary themes which keep occurring throughout history.
This resource links to the Civics and Citizenship, History, English and Visual Arts secondary curriculum. Key themes identified to meet the cross-curriculum priorities are:
Aboriginal and Torres Strait Islander Histories
Asia and Australia's Engagement with Asia
Sustainability
The themes, together with an inquiry-based approach, support the development of student's general capabilities:
Providing a solid basis for students to analyse information and explore a range of contemporary, regional, national and global issues

Having the opportunity to research Hansard and explore both sides of contentious issues to form their own opinions and justifications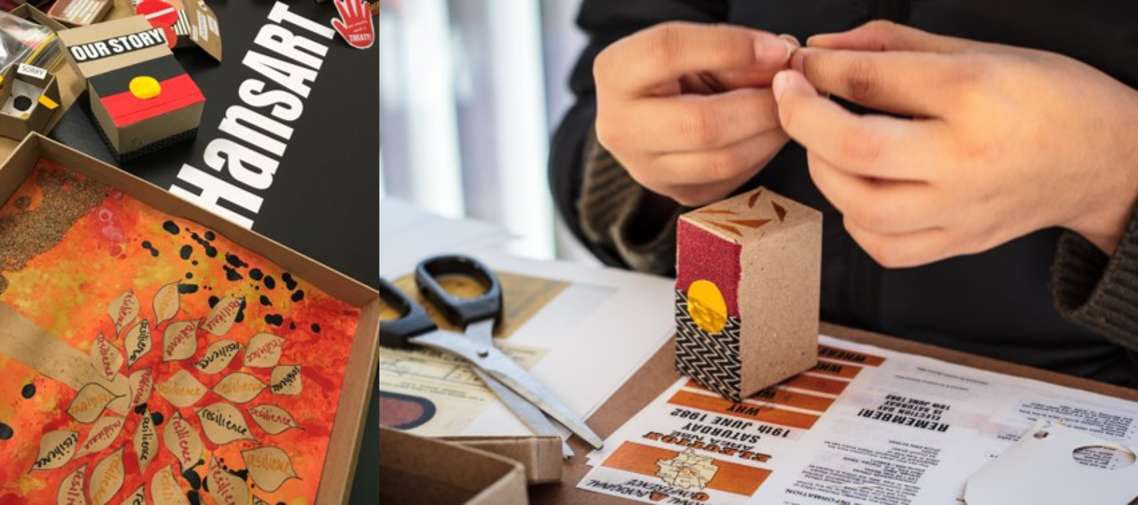 Teacher Resource and Student Workbook 
Speeches: Youth Voice
Explore youth voice and agency in action through this HansART resource; a collection of speeches by young people delivered in federal parliament as part of Raise Our Voice Australia's Youth Voice in Parliament Week. Young people up to the age of 21 were asked to submit a 90 second speech answering the question: What do you want Australia to look like in 20 years?
Over 50 Senators and Members accepted an invitation to read one of these speeches submitted from their electorate in parliament. This resource includes a range of speech topics from electorates across all states and territories, with voices of different ages, genders, and cultural backgrounds.
For video recorded speeches, go to the Raise Our Voice Australia YouTube channel here 
---
Speeches
For additional resources, such as themed ephemera from the MoAD collection and alternately formatted Hansard speeches, please visit the For The Record website.
---
*Australian Curriculum v9 – Curriculum Learning Areas
Civics and Citizenship
History
English
Visual Arts