All schools resources
Learn it NOW!
MoAD Matrices
Looking to provide engaging activity options for students which encourage their voice and agency, as well as link to a variety of curriculum outcomes? Our matrices have you covered! These resources are great for in the classroom or to support remote learning.  
---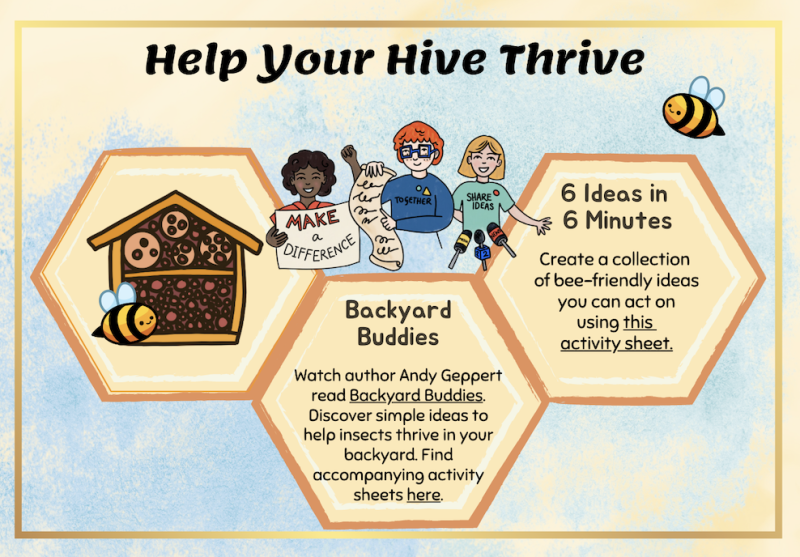 Help Your Hive Thrive
Celebrate World Bee Day (20 May) and support young people to consider how they can take positive steps in their everyday lives to help bees thrive.
---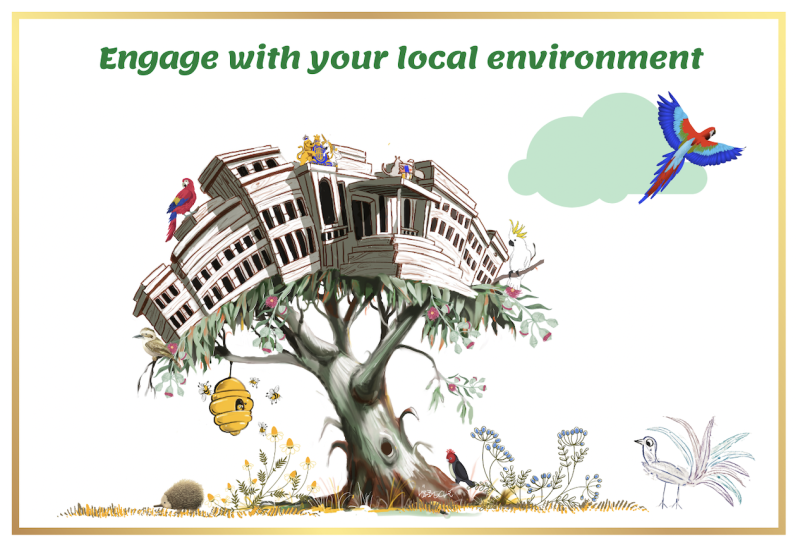 Engaging with the local environment
Explore these thought-provoking activities designed to help students build connections with local fauna and flora.
---
Building Connections
This matrix is a great pre or post visit activity for any primary students connecting with MoAD either onsite or digitally. 
---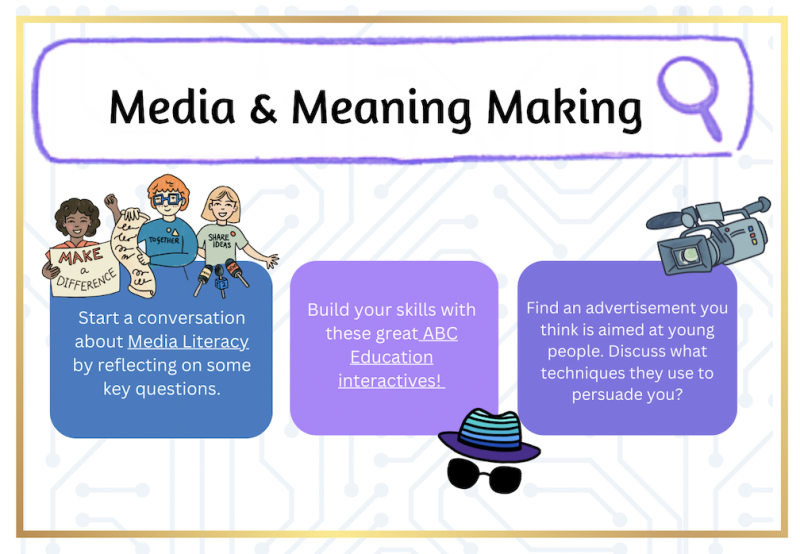 Media and Meaning Making
Explore these fantastic activity ideas to help build students media literacy and critical thinking skills.
---
Digital Savvy Citizens
Support young people to become empowered media literate citizens through a range of engaging activities.  
---
My Voice Counts!
Young people may not be old enough to vote yet but there are lots of ways to stay informed and participate in the election process. This matrix will inspire interest in local issues, build critical thinking skills and knowledge of how it all works. My Voice Counts activities (2.5 MB)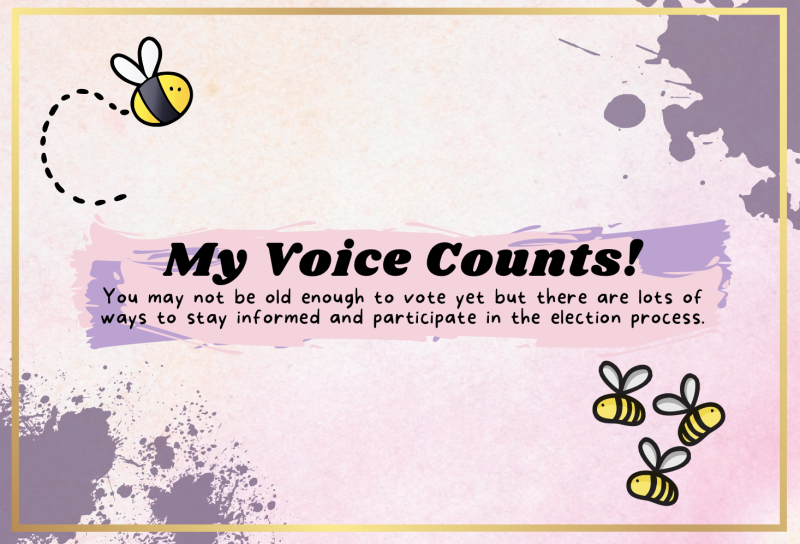 ---
Create, Celebrate and Connect
Empower young people to consider how they can support those around them, share their gratitude and celebrate sustainably. Create, Celebrate and Connect activities (1.1 MB)
---
Make a Difference
How can young people support others in their class, school, home or local community? Make a Difference activities (3.5 MB)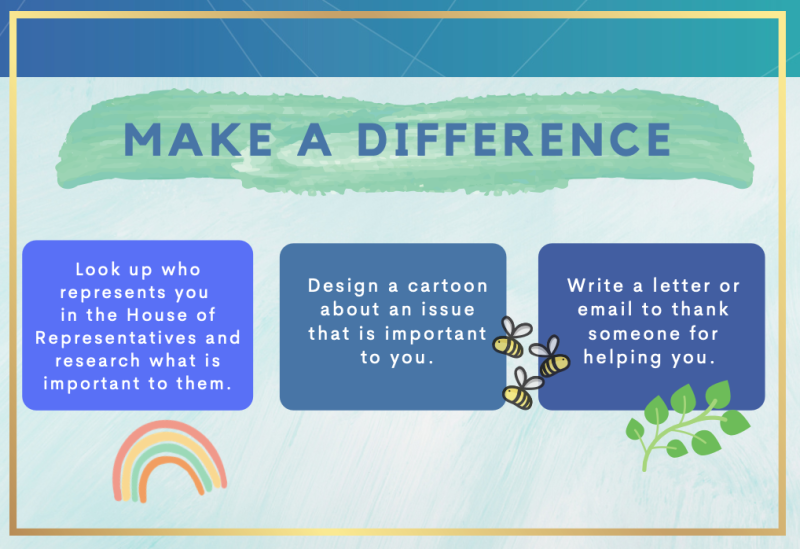 ---
Digital Snapshots Series
View our Digital Snapshots Series to learn more about the people that worked at Old Parliament House, the building itself and our objects collection.  Then challenge your students to complete the activity set at the end of each snapshot.
Want other areas of Old Parliament House explored?  Contact us at learning@moadoph.gov.au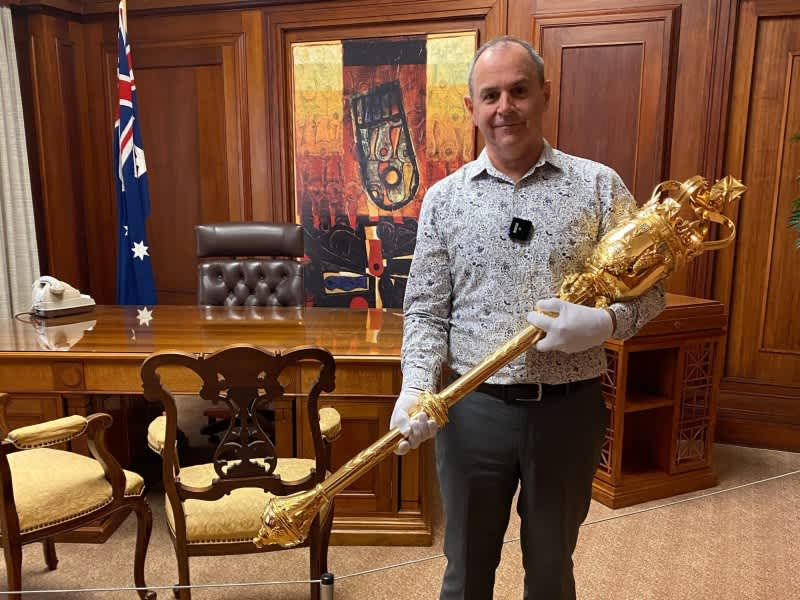 ---
*Australian Curriculum v9 – Curriculum Learning Areas
HASS
Civics and Citizenship
History
English
Visual Arts
Media Arts