Past Competitions
The National History Challenge invites students to be historians – researching and interpreting the past. MoAD is pleased to sponsor the special category Democracy Matters. In 2019, students from years F–12 are invited to research and create an entry that considers examples of people and power in democracy.
Research an individual, group or a community that have changed the course of democracy. Entries are not limited to Australian figures. They can include local, national and global political leaders, activists, philosophers and political parties who have influenced the development of democracy.
To learn more about MoAD's special category, visit the National History Challenge website.

Closing date for 2019: 30 August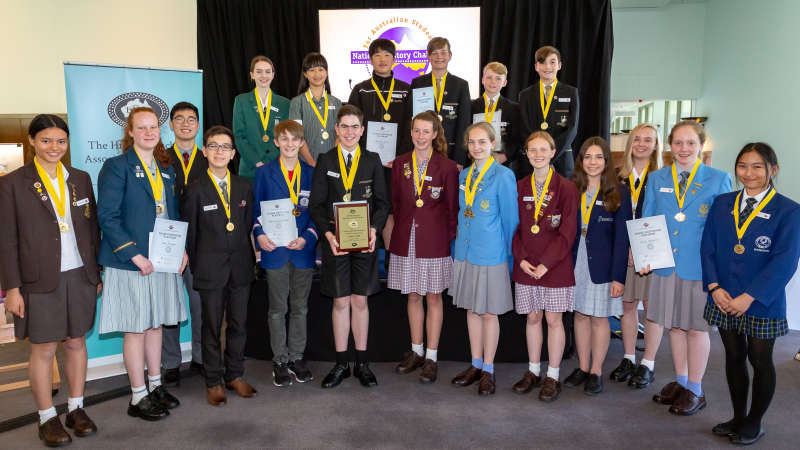 Image courtesy of the History Teachers' Association of Australia.
Congratulations to all students who participated in the 2018 Challenge. MoAD hosted the ACT National History Challenge presentation on 8 November in the historic House of Representatives Chamber. The national presentation was held on 3 December at Australian Parliament House.
Read the 2018 winning entry for MoAD's special category.
---
What Matters? writing competition
What Matters? is an annual writing competition run by the Whitlam Institute. This is a chance to express what matters to you in society today.
Entry is open to students in years 5 to 12 from NSW, the ACT, Tasmania, VIC and WA. There are no restrictions on topic or theme; entries are restricted to a 400–600 word opinion piece on any topic of choice.
How to enter
Closing date for 2019: Friday 10 May
Student Prizes
All entrants will receive a certificate of participation
Cash prizes are awarded in 4 categories: Years 5/6, 7/8, 9/10 and 11/12
The overall competition winner, announced at the awards ceremony, will receive an iPad and a trophy
The overall winner will also receive a MoAD prize – an invitation to spend a day at MoAD as a VIP.
See the Whitlam Institute for the full list of prizes, terms and conditions
Congratulations to all students who participated in the 2018 competition. The awards ceremony was held on 4 September 2018 at the Whitlam Institute in Sydney.
The 2018 Overall Competition Winner Sancia Ridgeway is pictured with competition patron Lisa Wilkinson.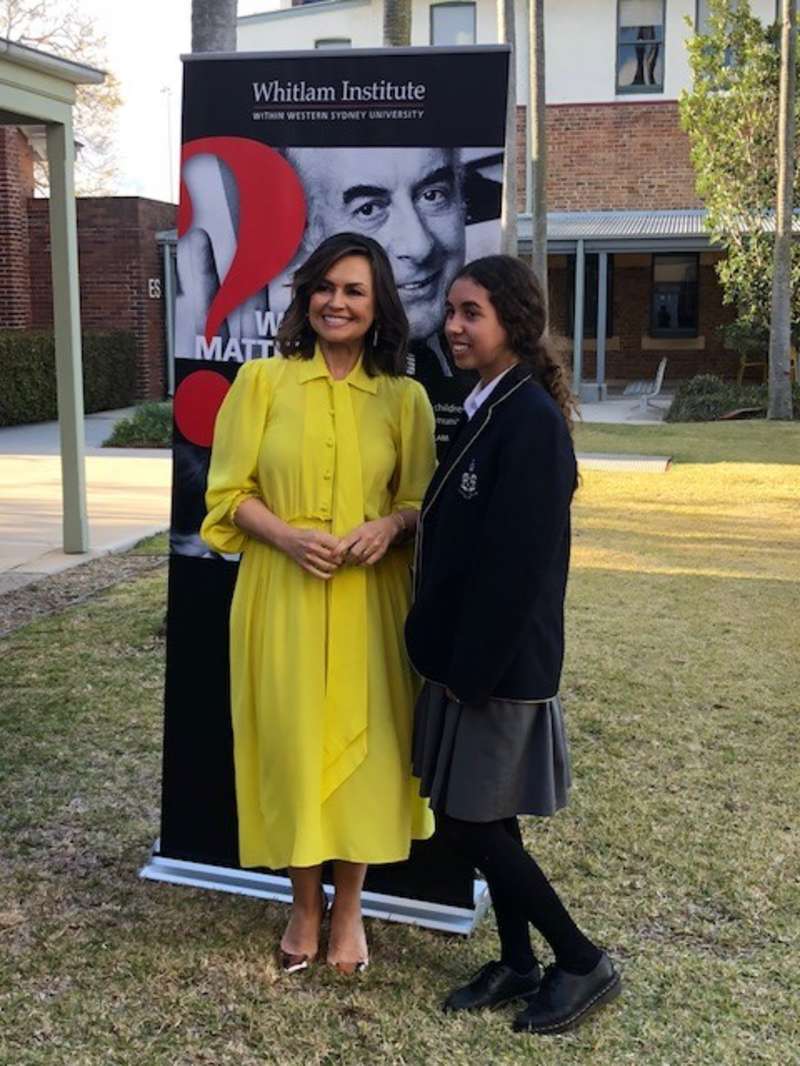 What does a VIP visit to MoAD include? Go behind the scenes, explore the collection, meet the Director and contribute your voice!  
1 of 4

2 of 4

3 of 4

4 of 4
The 2019 What Matters? writing competition is proudly supported by the Museum of Australian Democracy, Writing NSW, ReachOut.com, WestWords, The Writing Workshop and Varuna, the National Writers House.