Truth, Power and a Free Press
Truth, Power and a Free Press
Understand how a free press is essential to a thriving democracy.
Hear stories from some of Australia's most respected journalists including Chris Masters, Adele Ferguson and Jenny Brockie about the challenges they've faced reporting the truth.  
Discover the way technology has changed to report the news, from the printing press used by Sir Henry Parkes through to betacams and floppy disks. 
See iconic objects of Australia's media history, including Peter Greste's Egyptian prison uniform and the protective body armour worn by war photographer Neil Davis.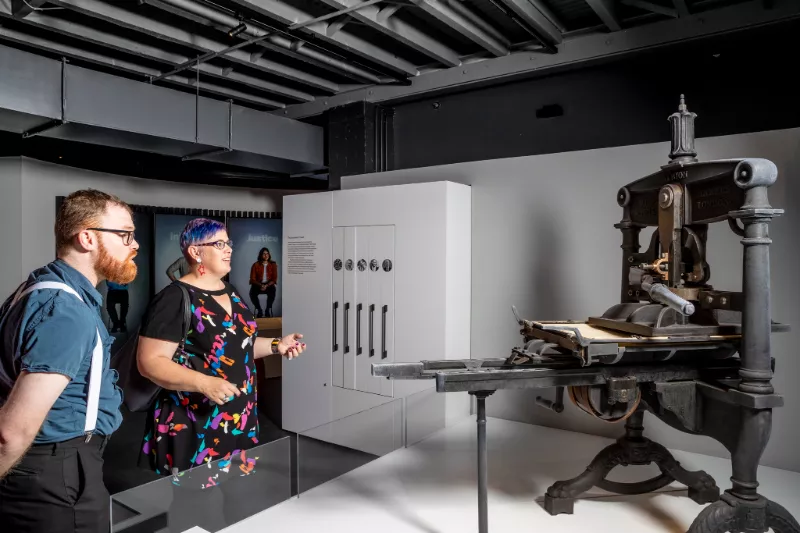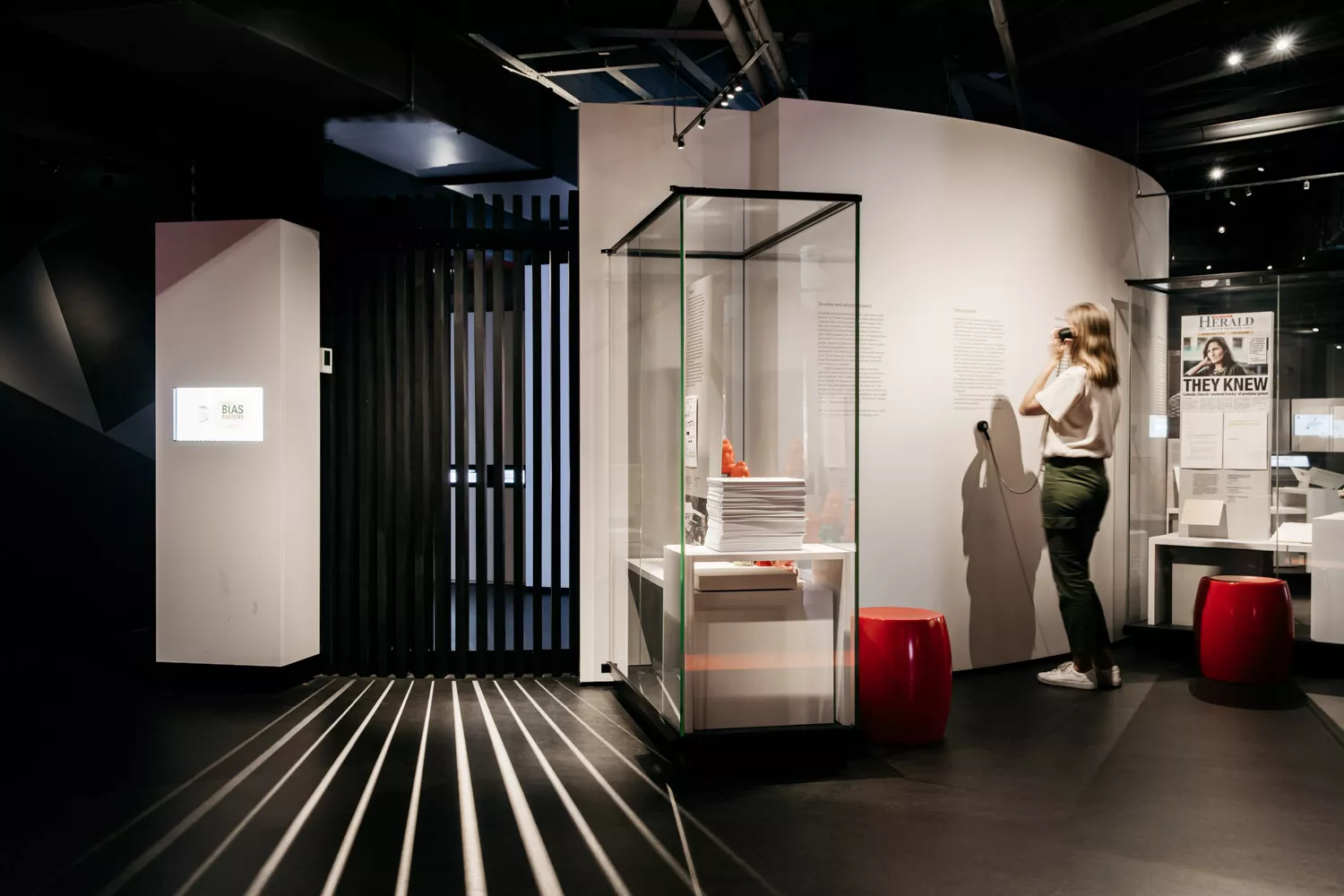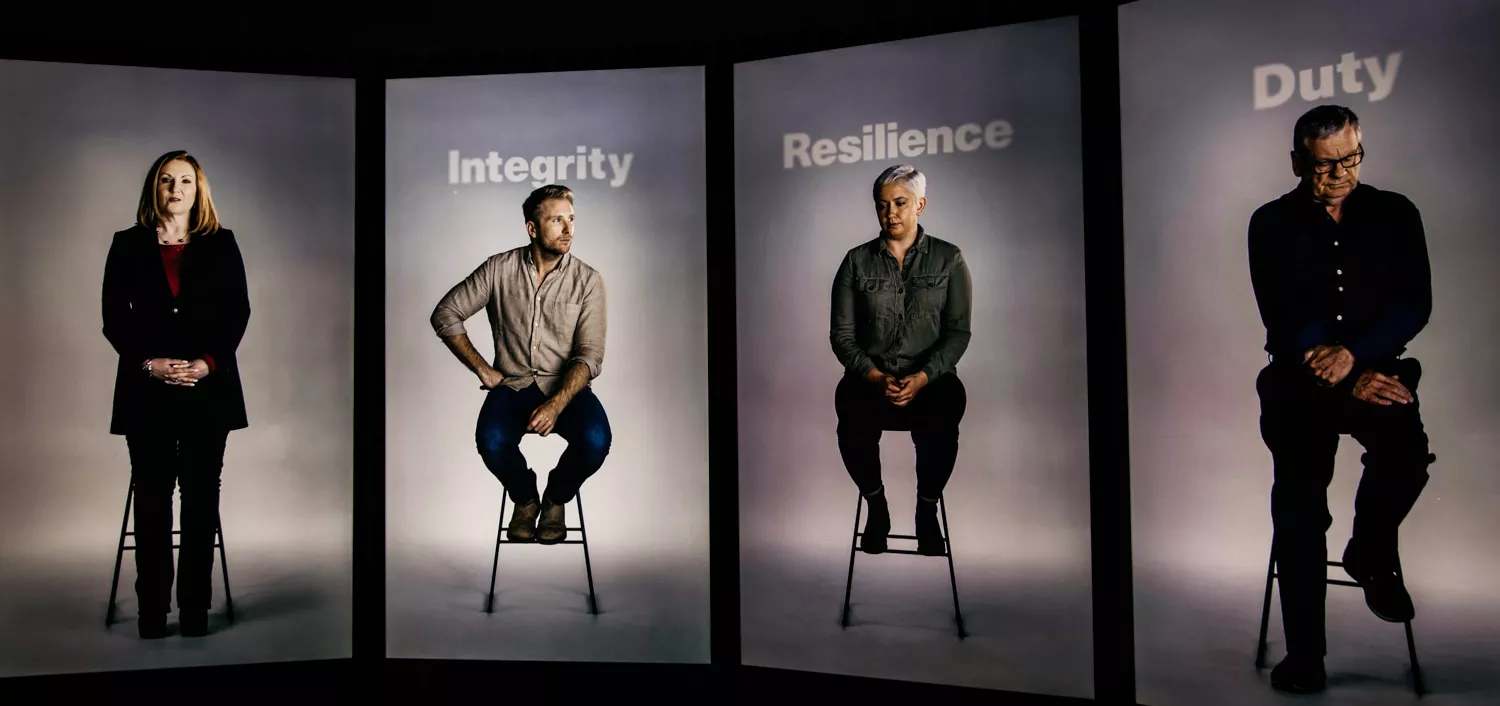 Plan your visit
Interviews play on large video screens in the centre of the room. A news ticker with red lighting runs continuously along one wall in the space.
This is a dimly lit exhibition.
There are interactive touch screens and audio tracks to listen to.
This exhibition discusses investigative journalism covering war, sexual abuse, racial discrimination and offshore detention. It also tells stories of journalists who have experienced imprisonment and harassment. Aboriginal and Torres Strait Islander people should be aware that the exhibition contains images of people who have died.