King's Hall
The centre of the action.
King's Hall has always been the centre of the action. It was once home of the Parliament House Post Office, a place where journalists lingered for a scoop and where prime ministers brushed shoulders with the public.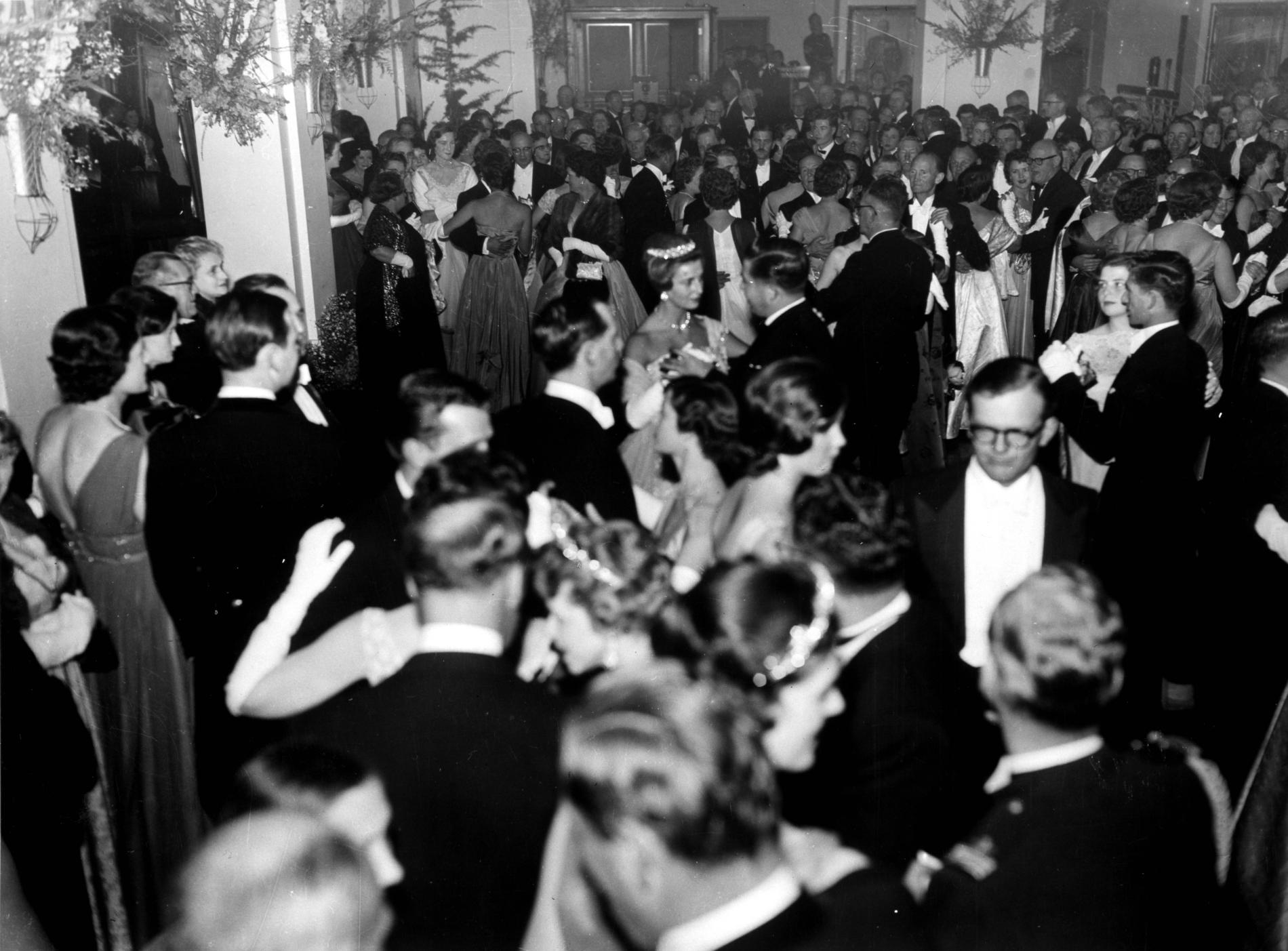 A ball is held in King's Hall for the visit of Princess Alexandra of Kent in 1959. Tickets were offered to under 25s through a ballot to reduce the average age of the guest list. Photograph courtesy of Barbara Smith, Museum of Australian Democracy Collection
---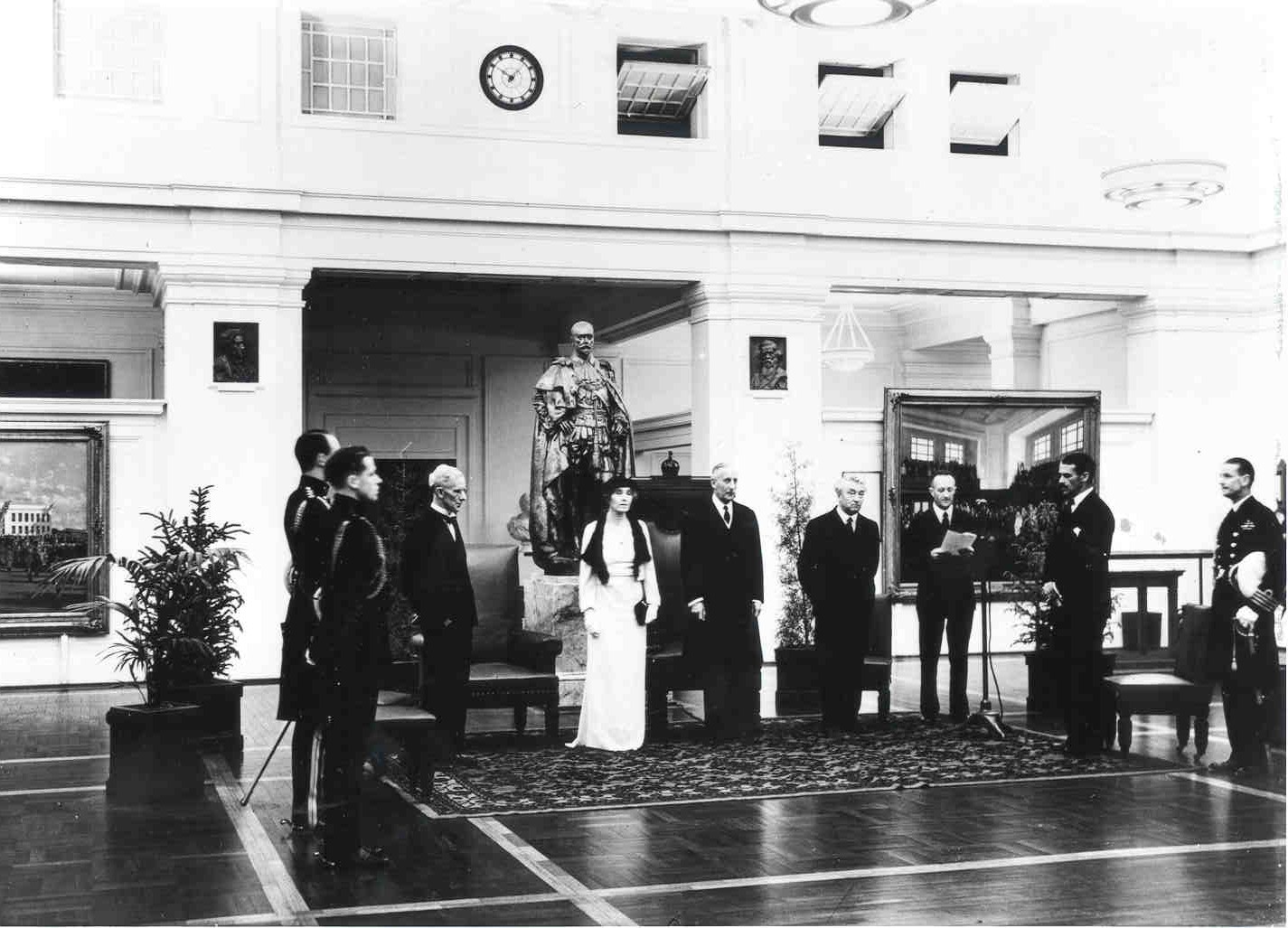 Governor-General Gowrie announces the abdication of King Edward VII and the accession of King George VI. This announcement occurred at 1.50am local time due to the time difference between London and Canberra. National Library of Australia
---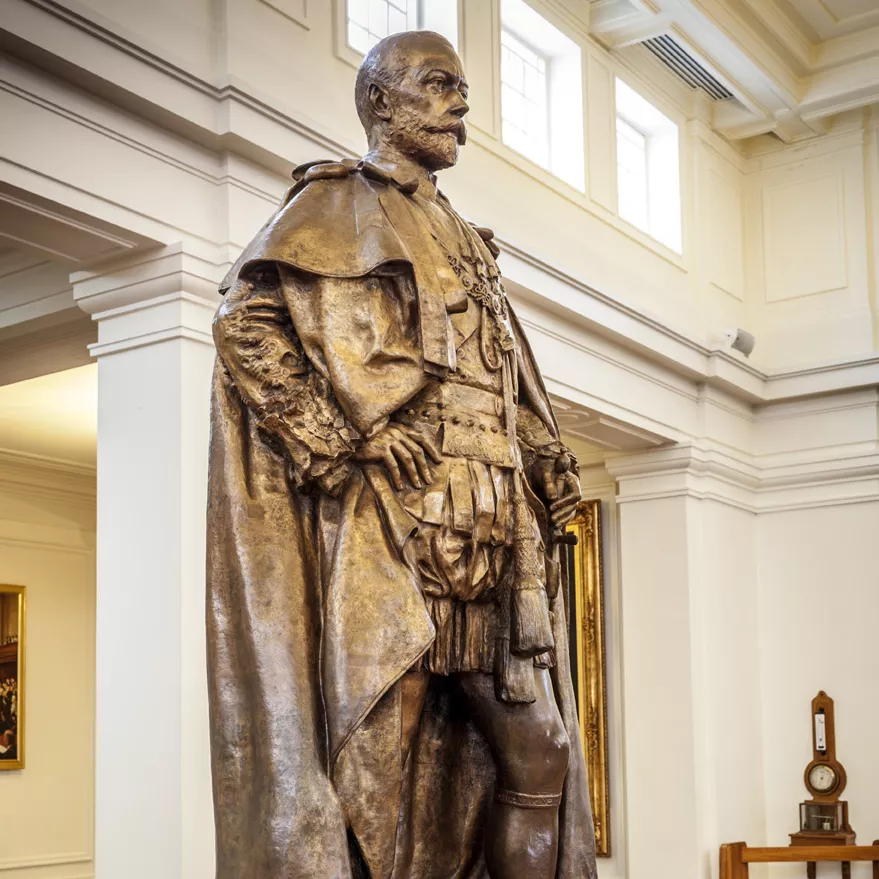 Generations of journalists have leant against the toe of King George V, polishing it to a high shine.
---
Today, King's Hall is a meeting place, a thoroughfare, a photo opportunity, home to exhibitions and festivals, and a spot to just sit and take it all in.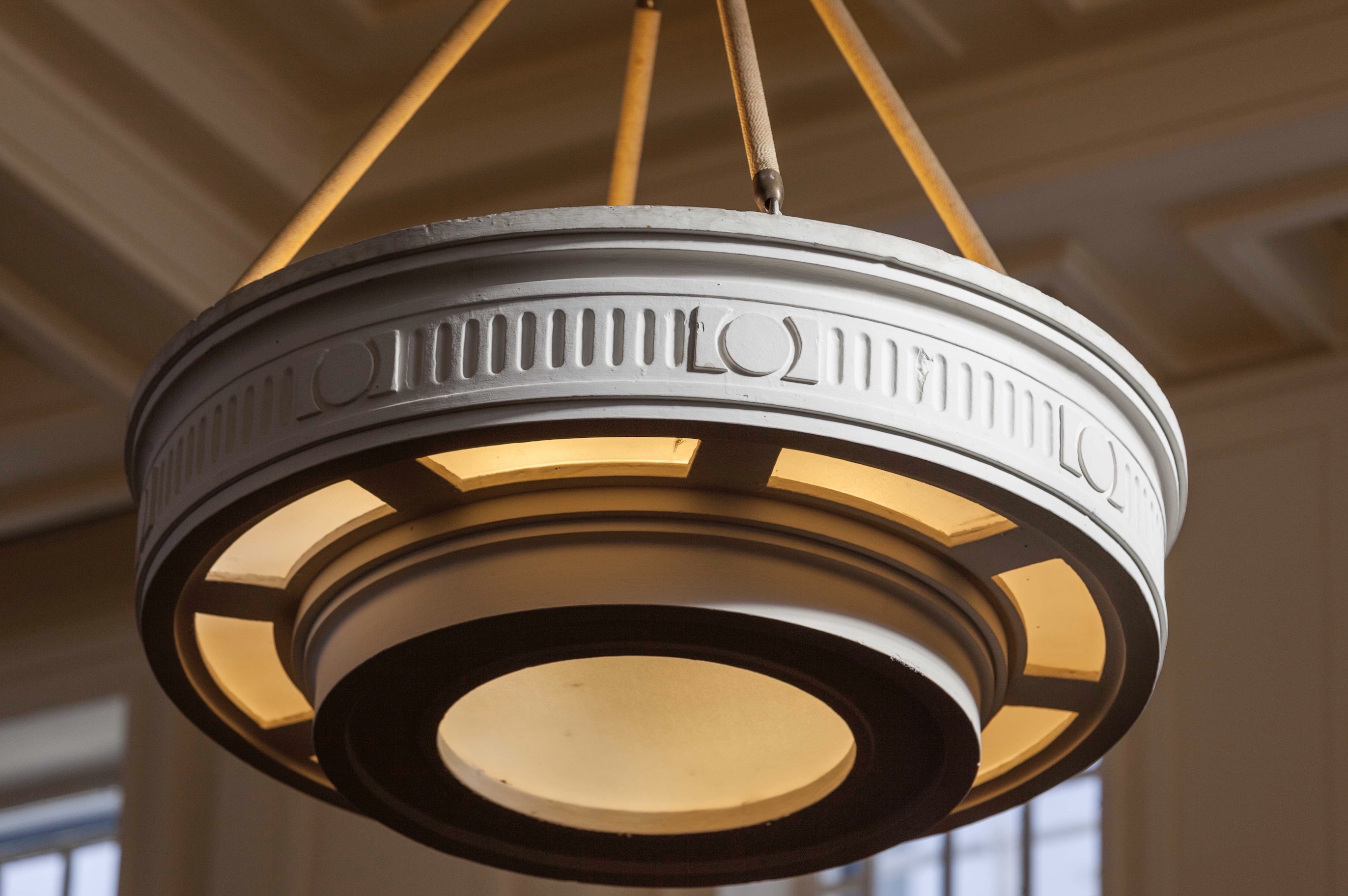 Square and circular motifs are features of the architecture and furniture throughout Old Parliament House. They appear on balcony rails, floor design, light fittings and the gold decoration on the glass doors.
---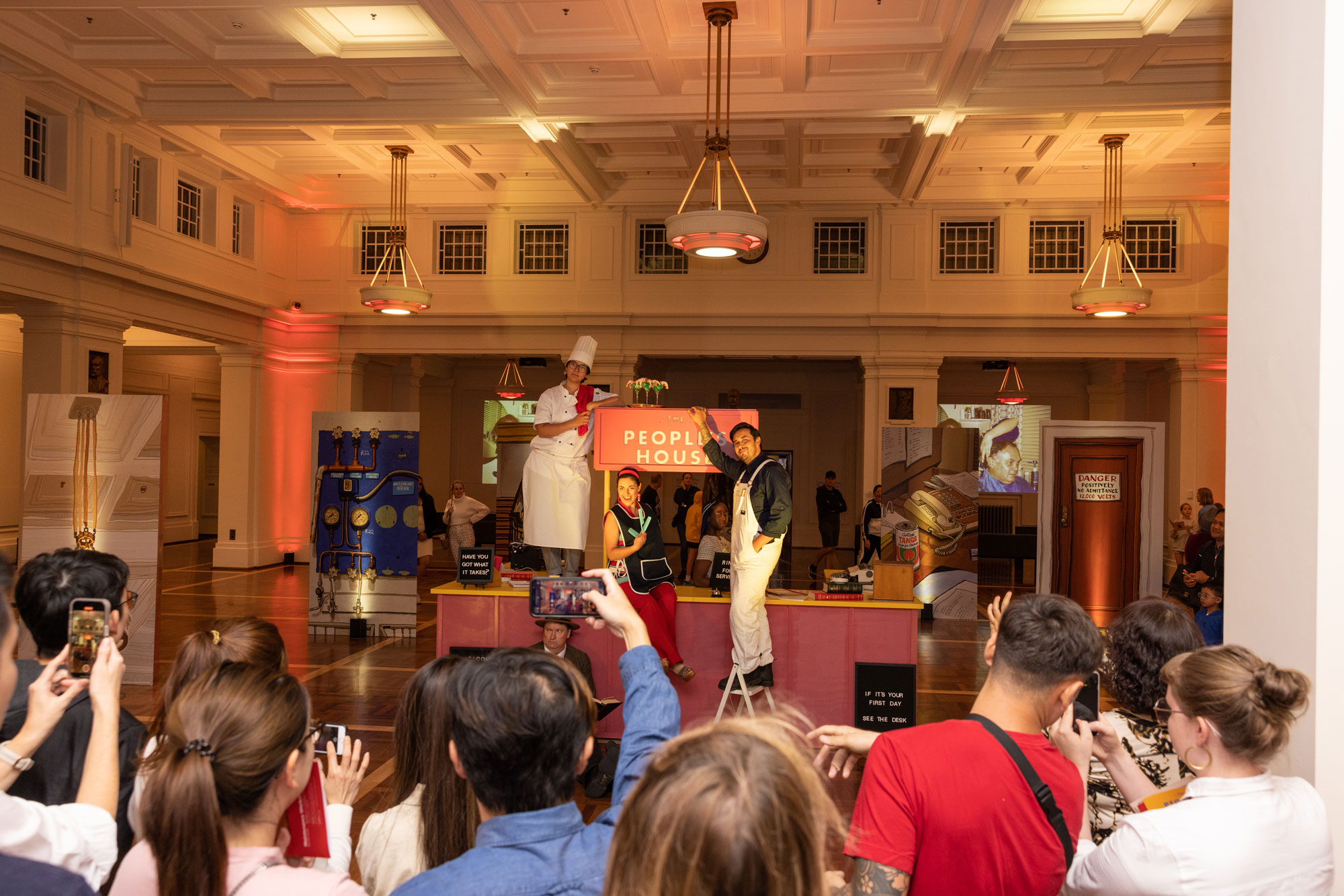 Visitors gather in King's Hall for the Enlighten festival in 2023.
---
Plan your visit
Large groups of people can meet in this area, and it can be loud and busy at times.
There are seats to sit and rest.