From the blog
The stories you told For the Record
While the outside walls of Old Parliament House were bathed in vibrant Enlighten Festival projections, we welcomed over 17,000 people inside for a collaborative community art installation, For the Record.
To create For the Record, we trawled through the records of Hansard – the speeches, debates, questions and interjections spoken in Commonwealth Parliament since 1901. We identified six key themes that keep recurring. We turned these themes over to you, to engage with the words spoken historically and to consider their relevance today. You rearranged, remixed and reframed these into your own artwork and ideas. 
Over the course of Enlighten, the installation grew and grew. Little boxes, artfully created and imbued with meaning, filled the cardboard wall expanses in King's Hall. I roamed the space talking to people and finding out about the works they were creating and contributing. My thanks to you for sharing. Here are some of your stories.
---
Tony, you told me you had the 'artistic ability of a dead toad' and 'no interest in art and craft' but you made and contributed a piece that spoke about the importance of young girls developing positive body image for the women's rights wall. 
---
Raphael and Zamia, you told how your mothers came to Australia from Papua New Guinea and Fiji. 'My mother made many sacrifices. All for the children. So they can have a better life in Australia.' Your deep appreciation for the decisions they made to create a better life for their children was evident.
---
Rosie, you spoke of the challenging conversations you have with your Tibetan friend as you both seek to understand the Chinese–Tibetan relationship better. 'My Tibetan friend thinks the Chinese government is not friendly but China has done many things to help Tibet. It is hard to know what is truth. We need better understanding. Maybe in Australia it is a chance to get to know this story.' Your openness, generosity and perspective were inspirational. 
---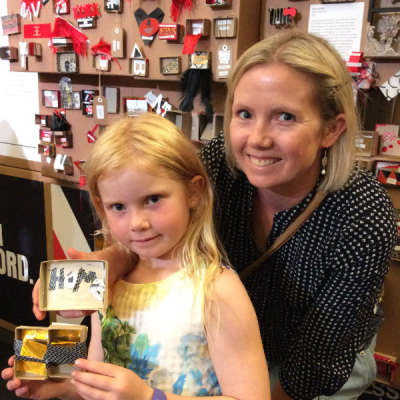 Young Hazel. You built a bed, with golden sheets. You told me it was 'for people who haven't had a home for a long time, so they can go to sleep.' So thoughtful to the needs of others.
---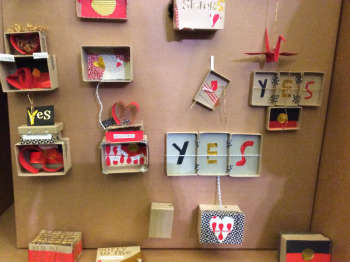 Djanaya, Caitlin, Gypsy Rose, Mia, Alyssa and Evelyn, you said, 'Aboriginal people should have the same rights as everyone else.' You stood tall and proud, together as a family, next to your artworks on the Indigenous rights wall. It was beautiful to see. 
---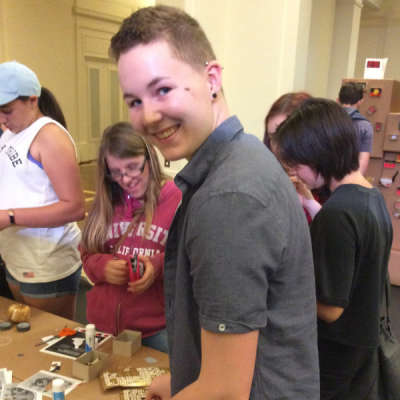 And Elliot. 'This cat, or pussy, is trapped in this box. The bars are the words that hold her in.' Your friendly, open manner did not belie the strength of feeling behind your artwork. Your piece sat alongside other pieces reflecting on women's rights and freedoms.
---
You can find these stories and more on our gallery.
The words of Hansard are a powerful thing. They remind us of the issues that have been debated since Federation: Indigenous rights, women's rights, environmental protection, and immigration. We still grapple with them today. Solutions are not easy. Andrea told me, 'We have to look at the needs of everyone. No one size fits all. We need many solutions.'
Which of these issues resonates most with you? What one stirs you the most? Express your view and share it with others by making your own HansART.