International Women's Day, Melbourne, 8 March 1975
Women have marched around the world for a variety of causes for over a century. International Women's Day marches became more popular in the 1970s as the women's liberation movement gained momentum.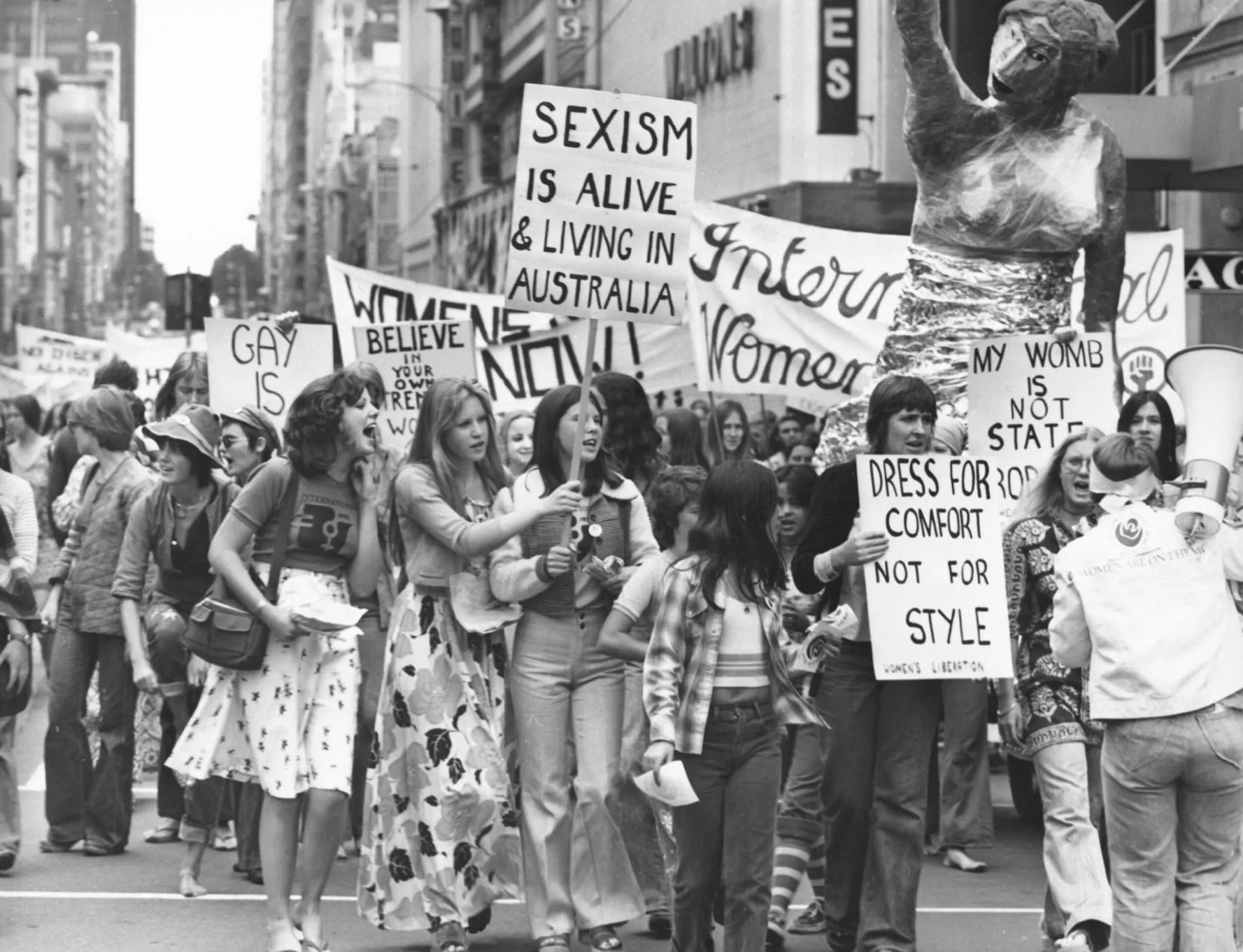 Credit: National Library of Australia
Gough Whitlam's sacking, Canberra, 11 November 1975
On 11 November 1975 Governor-General Sir John Kerr sacked the government of Gough Whitlam.
Late in the afternoon of that remarkable day, a defiant Whitlam stood on the front steps of Parliament House and made a memorable speech in front of an angry and vocal crowd.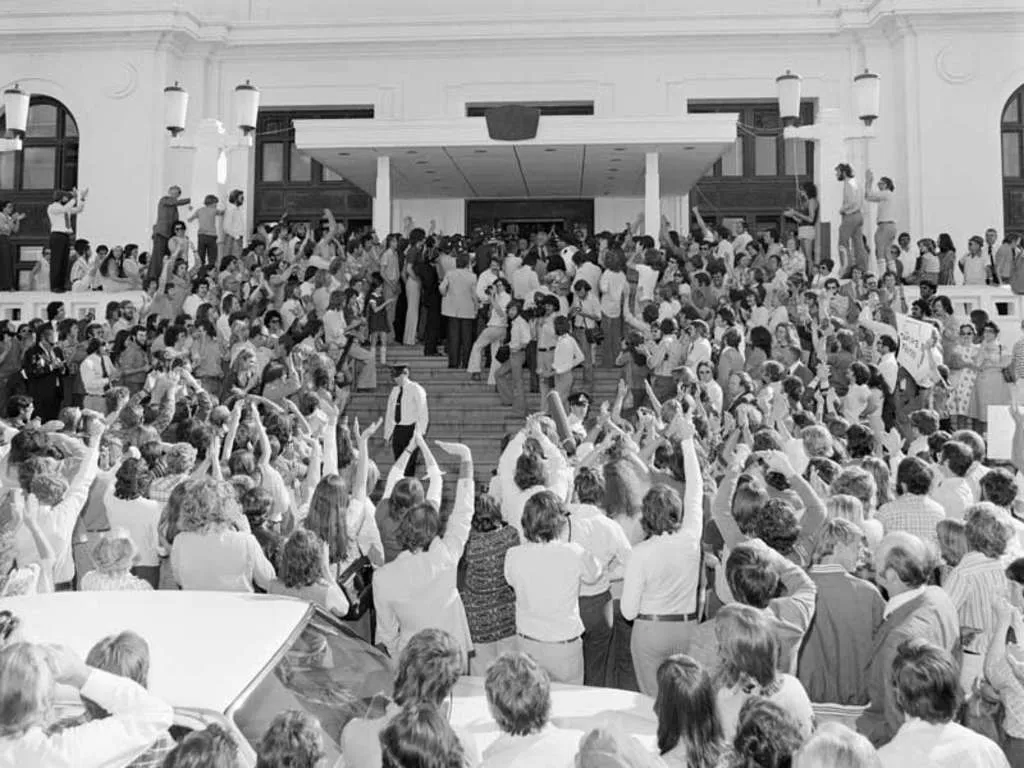 Credit: National Archives of Australia
Farmers against tax increases, Canberra, 1 July 1985
On 1 July 1985 45,000 farmers gathered in front of Parliament House in one of Canberra's largest demonstrations to protest taxes on fuel and other taxes imposed on primary producers.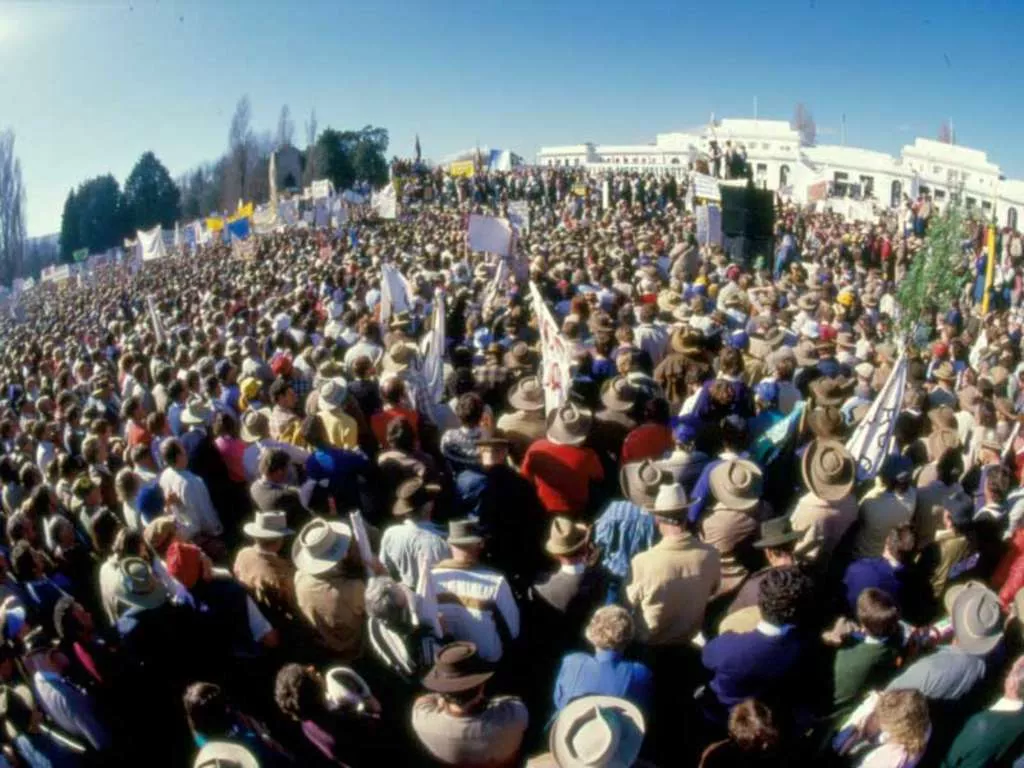 Protest against the US invasion of Iraq, worldwide, 15 February 2003
On 15 February 2003 Australia was one of numerous countries that collectively held what the Guinness Book of Records has recognised as the largest ever worldwide protest, staged in response to the United States' invasion of Iraq. In Australia over 200,000 people marched in Melbourne, 100,000 in Adelaide and Brisbane, and smaller marches were held in Canberra, Hobart and Newcastle. The largest march was in Sydney, with around half a million people taking over the city streets. These marches were the largest since the Vietnam moratorium era and have not been repeated since.