Return to exhibitions
Craftivism. Dissident Objects and Subversive Forms
Past exhibition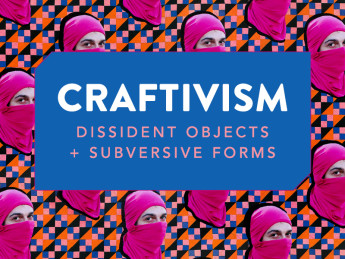 Craftivism. Dissident Objects and Subversive Forms is a Shepparton Art Museum curated exhibition, touring nationally by NETS Victoria. It presents the work of 17 contemporary Australian artists who utilise craft based materials and techniques with a political intent. Broadening our understanding of craft-making traditions, the artists in this exhibition subvert and extend these forms into the realm of activism and social change, exploring the ideas and issues of our time.
While some respond directly to artistic or political movements, others encourage social connection between community members or require participatory activation through collective processes. Drawing on a long historical lineage, Craftivism. Dissident Objects and Subversive Forms challenges us to see craft in a new light.
Don't miss this provocative exhibition, visiting Canberra for the first time.