Families at MoAD
PlayUP remains closed but we're working hard to get the exhibition ready for families to visit. Thanks for your patience as we put the right systems in place to protect your health and safety. Check our social channels for the latest on our PlayUP reopening date.
Don't forget we have on-demand episodes of On Air PlayUP available. Each episode celebrates a day of significance, from World Environment Day to Harmony Week. Families and educators can dive in deeper with our Family Guides that include games, recipes, music and more to continue learning with children.
We also invite you to join our Closed Facebook group, the PlayUP Community where you can chat with friends and the PlayUP team in a safe and welcoming online environment.

On Air PlayUP
While MoAD is closed, we're bringing PlayUP to you! Tune in every Wednesday on Instagram and Facebook at 10:30am. More about On Air PlayUP
---
PlayUP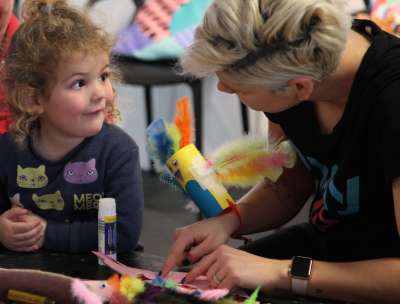 With imaginative play spaces, crafting workshops and inquisitive museum trails, MoAD is the perfect family day out. There is a range of family exhibitions, events and activities that poke their tongue out at the idea that museums are hands-off.
As a precaution to help mitigate the risk of the spread of the virus we have made the decision to temporarily close PlayUP. Thank you for your understanding. 
---
Action Packs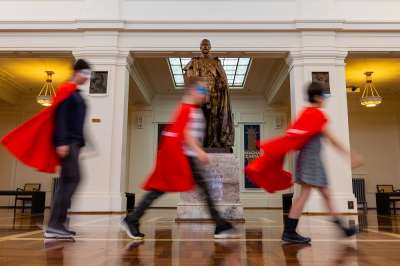 To minimise the risk to our community, the Family Action Packs will not be available until further notice. Thank you for your understanding.
---
DressUP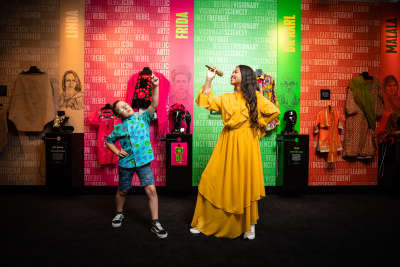 DressUP will be closed from 29 October 2019 to allow for building works. We apologise for the inconvenience.

Think about how you can change the world as you connect with the lives of Malala, Dr Karl, Queen Bey and more. In DressUP, try on costumes inspired by their iconic outfits as you explore the choices they made in order to make a difference in the world.
Be inspired to change the world
---
Zine Lounge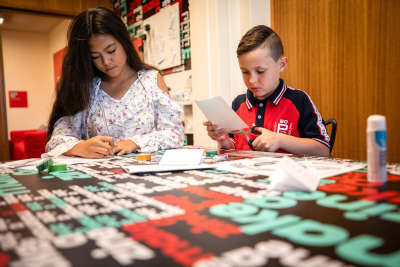 The Zine Lounge will be closed from 29 October 2019 to allow for building works. We apologise for the inconvenience.

Unleash your creativity in the brand new Zine Lounge—a place for young people to meet, read, and create. 
Relax on the lounges and read any of the many zines available, or if inspiration strikes you can write, sketch, stick or staple together a cool little book about what's going on in your world.
---
Visiting basics
MoAD is open 9 am – 5 pm daily. Admission is $2 adults, $1 children and concessions, and $5 family.
For visitors unable to use stairs, lift access is available via the lower entries located at the front of the building, either side of the main stairs.
Snacks and drinks are available on-site at both the Terrace Café and Hoi Polloi restaurant. Please don't take food or hot drinks into the museum. 
---
MoAD Little Corner Shop
While at the museum, pop by the MoAD Little Corner Shop (located in the Terrace Café), for a memento of your visit.