Families at MoAD
PlayUP is currently closed while we explore options to implement the ACT Government's COVID-Safe guidelines in this space. Thanks for your patience.
PlayUP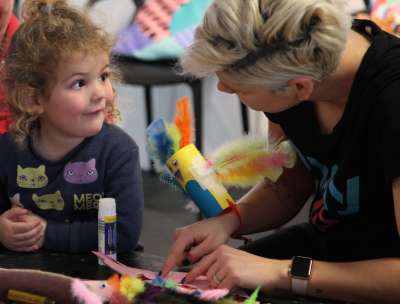 With imaginative play spaces, crafting workshops and inquisitive museum trails, MoAD is the perfect family day out. There is a range of family exhibitions, events and activities that poke their tongue out at the idea that museums are hands-off.
---
Zine Lounge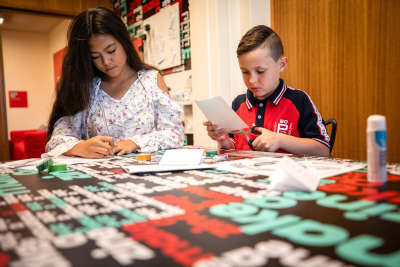 Unleash your creativity in the Zine Lounge - a place for young people to use their voice and create their own zine.
With an array of inspiring zines and creative tools available, create a handmade self-published magazine about what matters to you.
---
Yours Faithfully
MoAD's interactive exhibit Yours Faithfully invites visitors to rediscover the lost art of letter writing using our range of tools and supplies including beautifully restored typewriters and thought-provoking prompts. Pop your piece of mail in our post box –  postage is on MoAD.