Families at MoAD
PlayUP
Facilitated craft
From 10:30am to 12:30pm and storytime at 12pm every day.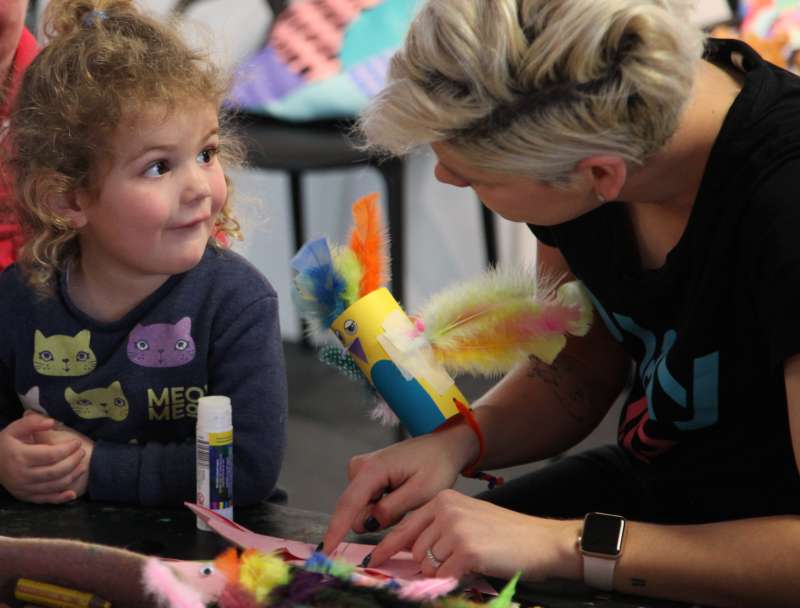 Our imaginative family space has hands-on activities to educate, excite and challenge young minds. This creative exhibition space celebrates the role of children in our community and provides a welcoming environment for families to engage in the rights and responsibilities of children through imagination, discovery, roleplay and fun. 

Read more about PlayUP.
---
Zine Lounge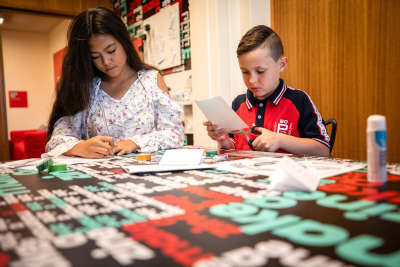 Unleash your creativity in the Zine Lounge - a place for young people to use their voice and create their own zine.
With an array of inspiring zines and creative tools available, create a handmade self-published magazine about what matters to you.
Read more about the Zine Lounge. 
---
Yours Faithfully
MoAD's interactive exhibit Yours Faithfully invites visitors to rediscover the lost art of letter writing using our range of tools and supplies including beautifully restored typewriters and thought-provoking prompts. Pop your piece of mail in our post box –  postage is on MoAD.
Read more about Yours Faithfully.